Description

September 8-9, 2017 || AUSTIN, TX.
Make 2017 Your Best Year Yet, Learn How To Make More Money and Gain More Freedom - Freelancing!
Running a freelancing business is as much an art as it is science, come learn from the best AND your peers. We've found the brightest speakers and workshop facilitators to create an amazing event together with freelancers to kick off 2017.
Learn how to make more money in 2017

Create relationships that support your freelance growth

Meet people that are actively hiring freelancers

Learn how to work less without losing income

Have fun.
If you're not living the life you want or making the money you need there's only one thing to do ... GET YOUR TICKET >>
---
The Freelance Conference is an industry agnostic conference, designed specifically for freelancers!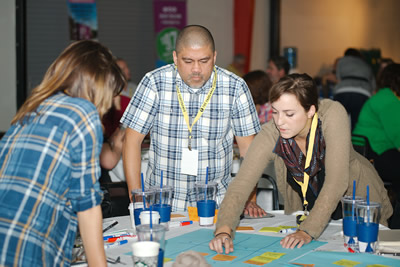 This premier event was created by freelancers, for freelancers and hosted in the #1 ranked city for freelancers...Austin, Texas!
It was born in the spirit of those who leave a J-O-B with the dream of freedom, better income, and the ability to control their own careers and lives. The conference combines that shared vision with the reality of what it takes to make the dream of self-employment come true; this is a set of skills that none of us come equipped with in full.
We do, however, step up to the challenge with bright eyes, hope and the energy to take on the world. Because we know that on the other side of that challenge, each and every one of us has a life of freedom and fulfillment awaiting.
Most freelancers find that going solo comes with real challenges. You end up working 16+ hour days, stress mounts over money, you miss working around people, and the self-marketing takes up an anxiety-inducing amount of your time. How do you stop the cycle?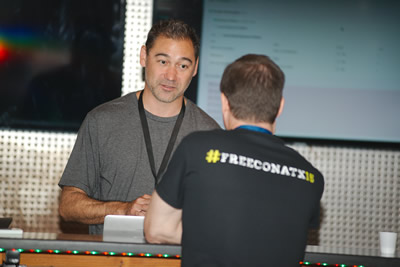 The Freelance Conference is 3 days of collaboration, connection and play, colliding in a dynamic environment where you will be surrounded by your peers from across the nation, who totally get it, and who totally get you.
Your ticket to the Freelance Conference includes access to sessions (including the Gig Exchange), workshops, roundtables, networking focused events, breakfast, lunch, and the best bag o' goodies you can imagine.
Who is the Freelance Conference for?
It doesn't matter if you call yourself a freelancer, self-employed, entrepreneur, independent worker, contractor, consultant, solopreneur or something else. The title is irrelevant. What IS important is if you are working for yourself, you need help, you have questions...and we have the answers. We're here to help your freelance business grow.
Join us and set the stage for massive momentum in 2017!
---
Terms and Conditions
The simple and straight-forward terms and conditions you agree to when purchasing a #FREECON17 pass. By purchasing a #FREECON17 pass, you understand that:
You are responsible for your own hotel/transportation arrangements and costs.

There are no pass refunds. Passes can be easily transferred to another attendee. You can do this by logging back into the Eventbrite system and changing the information.

We will be filming and photographing #FREECON17 and that your image may be captured and used at a later time to promote future conferences and that The Freelance Conference, LLC retains the rights to those images.

The conference schedule is subject to change.
TONY BACIGALUPO




Superpower: living with purpose

ALEX CEQUEA




Superpower: social good

KIMBERLY CULBERTSON




Superpower: building freelance teams

ANNE FISH




Superpower: embracing risk

TRACY HAZZARD




Superpower: podcasting

DON HOBBS

Superpower: focus




DR. MARY HOLSENBECK




Superpower: emotional intelligence

EMILY LEACH




Superpower: Drive

ELIJAH MAY




Superpower: Designing experiences

STARLEY MURRAY




Superpower: publicity

DON OSMOND




Superpower: authenticity

DR. MINETTE RIORDAN




Superpower: focus

MICHELLE SCHULP




Superpower: career clarity

AMY SEGRETI




Superpower: work/life harmony

LUIS VAZQUEZ




Superpower: sales

ALICIA WHITE




Superpower: building public speakers

JAMIE WHITNEY




Superpower: getting freelancers paid