Description
Come join us for this month's FreeCodeCamp meetup!
We are very happy to have another FreeCodeCamp camper, Tanay, to give us a short introduction to the basics of Git and Github, including the following topics:

1) Hosting your own web page using GitHub pages
e.g. creating a GitHub repo, creating an index.html file, and then pushing that file to GitHub
2) General usage of Git and GitHub
This workshop is suitable for beginners with limited experience with Git and GitHub. If you are not a beginner, feel free to hang out with other campers and meet new friends!
Run down for the evening:
6:45pm - Arrive at venue and do some networking

7:15pm - Introductions and briefing, hands-on workshop
8:45pm - Q&A
9:00pm - Networking
Contacts:
Greg (9095 0693), Wendy (6738 4888)
---
For those who are new to FreeCodeCamp, we strongly encourage you to do the following:
1. Check out FreeCodeCamp and sign up!

2. Join our Facebook group.
3. Understand what our meetups are like by reading Programming 101 and Intro to PHP.
---
Special Thanks to Our Venue Sponsor: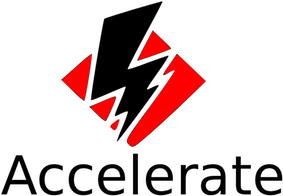 Accelerate was founded with the mission of bridging the talent gap in Hong Kong. We enable our students to acquire the skills they deserve and forge the career of their dreams. Our programs are accessible: our "Zero Tuition Until Hired" model opens the door to software engineering for many. We are accountable: Your success as a student is our success as a platform. We are a community: By joining an Accelerate course, you will walk away with both valuable knowledge and relationships to take your career forward.
Code your way into a new career at www.acceleratedhk.com
Date and Time
Location
16/F, nakedHub Bonham Strand Coworking Space Hong Kong
#40-44 Bonham Strand
Sheung Wan
Hong Kong Island
Hong Kong