Event Information
Location
Oxford Mathematics Institute
Oxford
United Kingdom
Description
Pre-Hack Blockchain In-depth Workshop:
RSVP here: https://www.eventbrite.com/e/blockchain-technology-workshops-ucl-dorahacks-hackathon-prelude-tickets-51111979306
Dear Hackers @ Oxford:
If you're free on Oct 20th-21st t and feel like winning prizes by solving actual Blockchain & Finance problems, feel free to join DoraHacks Global Hack Series 2018@Oxford! We provide you with a prize pool of $10,000! Also we'll reimburse travel cost from London to Oxford!
Highlight of the Event:
It's a FREE event with FREE food and drinks. FREE workshop sessions with CTOs, blockchain architects and experienced Dapp developers before and during the hackathon
FREE workshop sessions with CTOs, blockchain architects and experienced DApp developers.
We are collaborating with influential global blockchain projects including Huobi(leading cryptocurrency exchange), Block72(resourceful blockchain Incubator in US and Asia ), Fenbushi Capital (

the first China-based venture capital firm that exclusively invests in Blockchain-enabled companies

)TrueChain (decentralized blockchain community), ShineChain(blockchain & insurance company),etc.
Attention please:
Don't worry about your capability to participate in the hacking. It's best to have professional knowledge and skills on programming, UI design and finance, but not necessary to know Blockchain well. Mentors will give you the guidance on the workshop sessions.
Don't worry If you haven't joined a team. You can sign up by yourselves. In addition, we will help you form a team on the scene.
Don't worry about your rest when working on hacking overnight. We will offer simple facilities for you. (sleeping bags and bolsters)
---
FAQs
-Who are the Hackers?
Quantitative Developer/Quantitative Analyst/Database Administrator/Software Developer
iOS/Android/Web development engineer
iOS/Android/Web front end/back end
iOS/Android/Web full stack engineer
Data Analyst / AI Master
Blockchain related engineers -decentralized wallet development
Blockchain related engineers - smart contract development
Understanding Token Economy
Hacker familiar with mainstream blockchain source code (BCH/BTC/ETH, etc.)
Understand the consensus protocol design of Hacker (POW/POS/PBFT/DPOS/CASPER/DAG/mixed consensus)
Application layer security and security auditings experts such as wallets and smart contracts
Expert in blockchain protocol security and security auditing
Product and UI designer
...
-What can hackers gain from this hackathon?
1)$10,000 bonus pool equivalent digital currency divided according to the number of votes. All the contestants who have received the votes can get the corresponding bonus according to the number of votes.
2)Contestants were qualified by professional selection and shared a surprising prize (TBA). Contestants who have been selected can be awarded the Excellent Hacker Prize of Brainstorm Creative Hacker and get the full/partial reimbursement of travel expenses.
3)Have the opportunity to meet the top hackers and tech pioneer in the industry
4)Work with the top hacker talents to brainstorm solutions for the real problems; engage in a battle with the best Hacker in the world
5)Present in front of Tech giants companies
6)Excellent hackers will have the opportunity to participate in China's 2019 DoraHacks global hack finals
-How much should I pay to participate in this Hackathon?
This Hackathon is completely free for participants.
We will provide three meals a day, coffee, peripheral gifts and free Wi-Fi so that you have the best Hack experience.
We also provide sleeping bags so that you are able to stay in the venue and work on the hack overnight. However, we don't force you to do that. Just make sure you will attend before the presentation.
-How many are the recruitment numbers?
Only 100 Hacker admittance and then cycle screening (A total of 500 registration quotas, specifically by email notification). According to the order of registration, the title of the competition is continuous. The 100 hackers who past the test will get the qualification.
-What rules do I need to follow?
Form of team:3-6 people.(team or on-site team)
Evaluation Criterion:
1.Practicality, Skill, creativity.
2.Increments within 24hours.
Hackers who understand the business model of the tokens economy and the blockchain. Familiar with the mainstream blockchain source code. Understanding the consensus protocol design. Application layer security and safety audit experts, such as wallets and smart contracts. Blockchain protocol security and security audit experts. IOS/Android/Web Development Engineer. Blockchain engineer, Products, and UI designers.
-What is the schedule?
Oct 20th Saturday
09:30-10:30 Sign in
10:30-12:00 Opening Ceremony(Technical support)
12:30-13:30 Lunch Served
13:30-18:00 Pitching & Team Building then Hack!
18:00-19:00 Performance, Dinner
19:00-20:00 Hacking
20:00-21:00 Team Information collecting
21:00-24:00 Hack, Midnight Snack
Oct 21st Sunday
00:00-08:00 Overnight Hack
08:00-08:30 Breakfast
08:45 Demo Submission Deadline
09:00-11:00 Demo fair, Voting
11:00-11:30 Closing Ceremony & Cash & Crypto Awards!
11:45-12:00 Group photo time
-DoraHacks is a global hacker organization decentralized
DoraHacks has organized 100+ hackathons around the globe, witnessed the birth of 3000+ projects and connected 300000+ hackers in cutting-edge technology industries including AI, Blockchain, Quantum Computing, Aerospace Engineering, and Rocket Science. We just did a blockchain hackathon in Boston, collaborating with MIT, Harvard, Columbia and 15 other schools, onboarding hackers from Fidelity Investment, Amazon, Coinweb, etc. As part of our Global Blockchain Hack Series, from Sept to Nov we are going to 8 different cities all over the world to hold blockchain hackathons, at Boston, Berlin, Bangalore, Oxford, Seoul, Tokyo, Beijing, and San Francisco.
-About Hackathon
Hackathon is a technology that originated and became popular in innovative places like Silicon Valley in the US. In the 24-hour hackathon, you are free to solve any problem of your choice or to participate in the prize-winning challenges. These challenges are provided by public chains which are supporting us during this event.
-Past event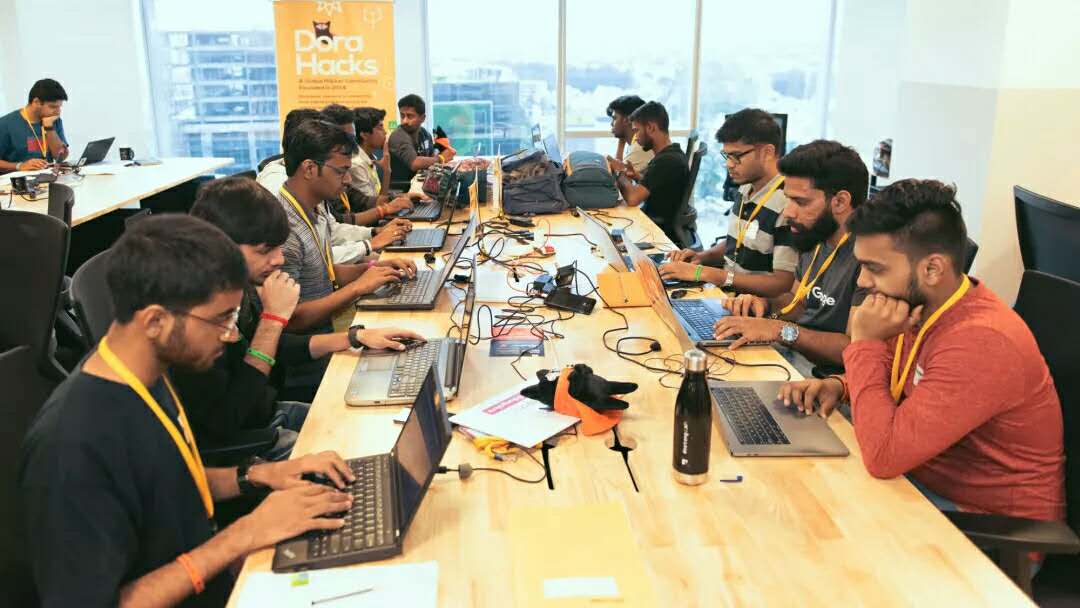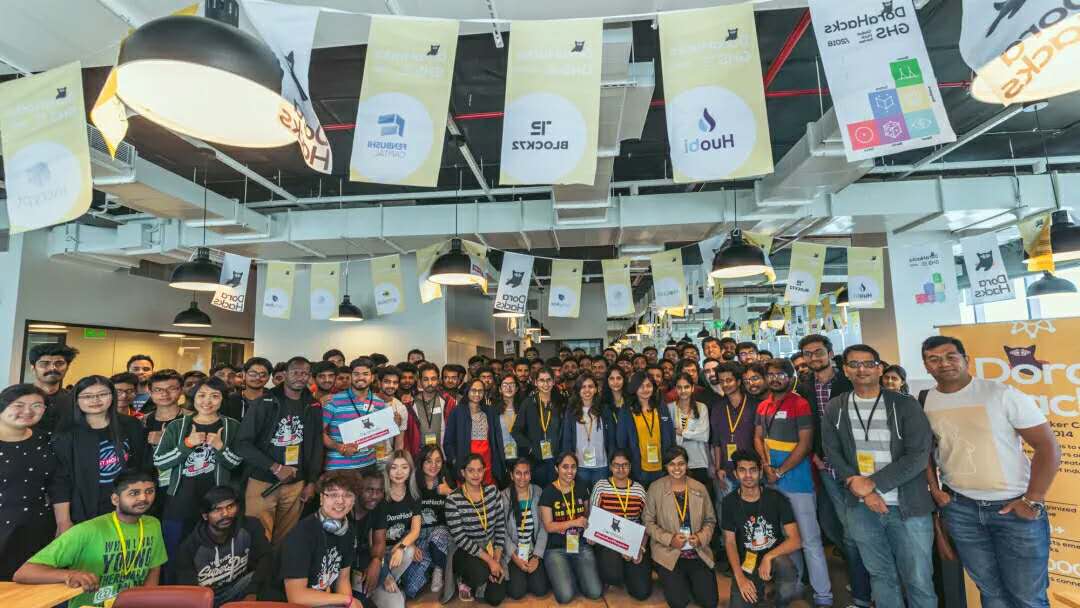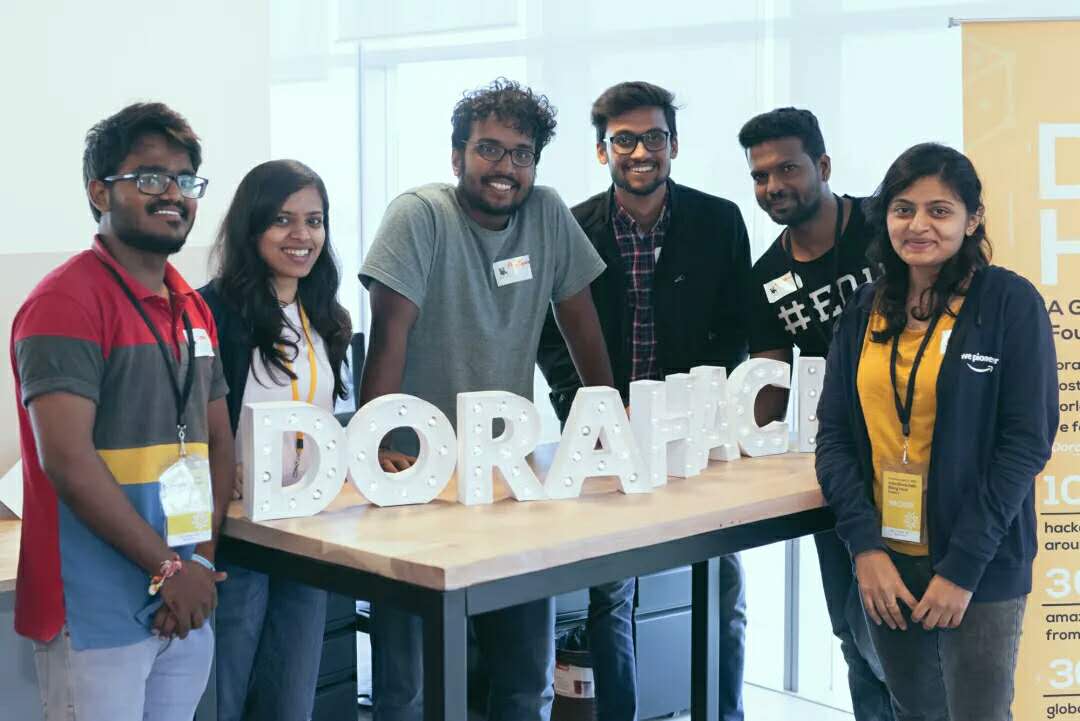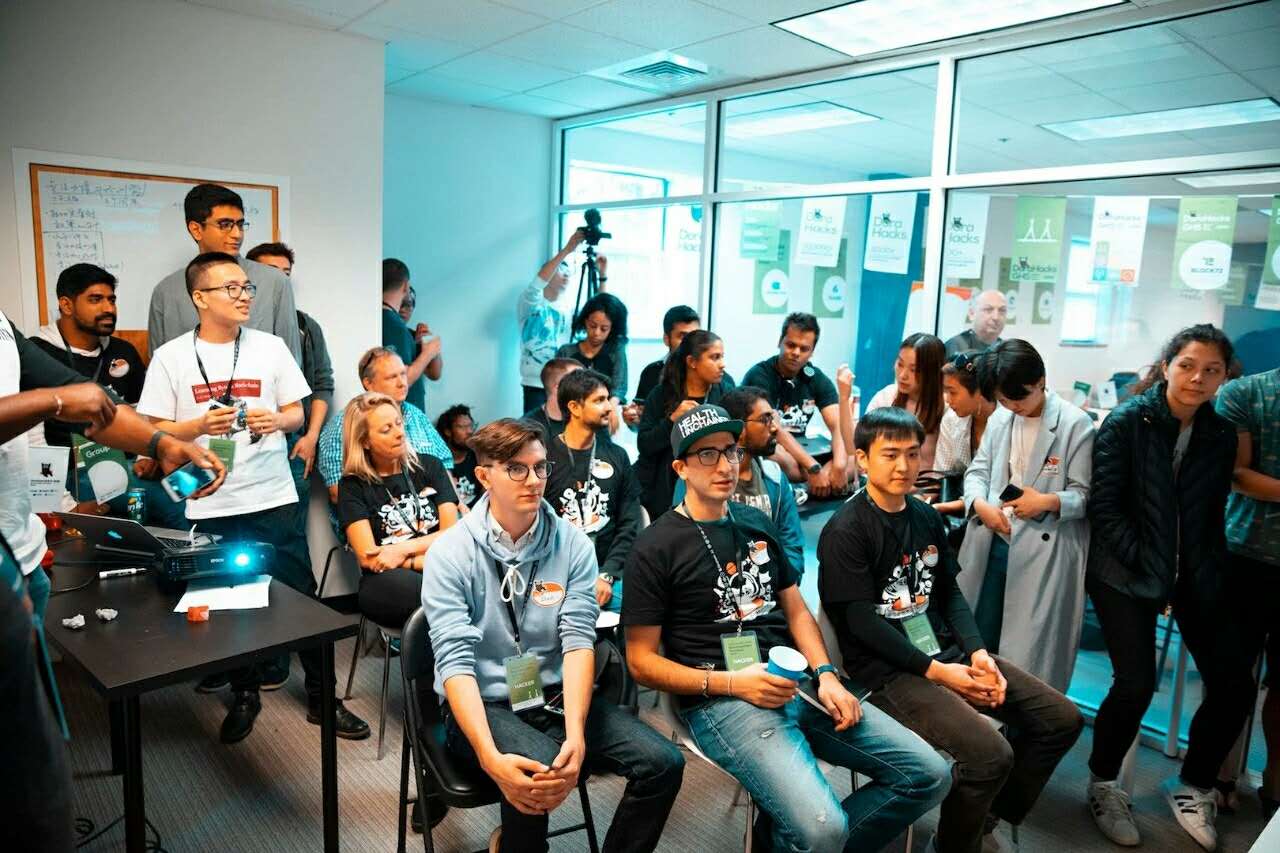 Date and time
Location
Oxford Mathematics Institute
Oxford
United Kingdom