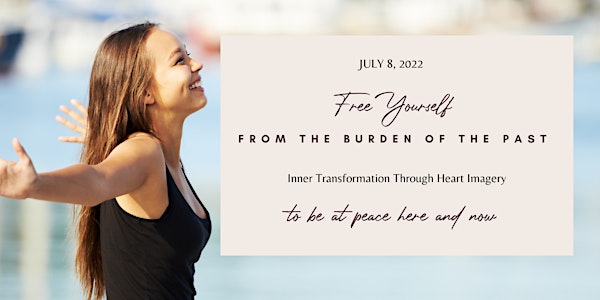 Free Yourself From The Burden of The Past (Toronto/Virtual)
Your healing starts now! Be in a safe space where your heart guides you to emotional transformation and mental clarity.
About this event
Attend A LIVE IMMERSIVE Online Event
With two soul-centered entrepreneurs leading with heart for healing in the world
Find your centre and bring more peace, love, harmony in your life and the world now
SHOW UP LIVE and your receive a GIFT for committing to yourself!
About This Event
In this unique 60 minute workshop you can find the guidance, answers, transformation and connection you need here and now.
Bring more peace, love and harmony in your life and in the world now through simple and easy to follow Heart Imagery exercises in a safe environment with a group of like-hearted people.
In this experiential workshop you will discover:
What is Heart Imagery
How to maintain peace of mind with Heart Imagery
How to listen to your heart to follow your path
How to follow your path through Heart Imagery
What you need:
to be in a quiet space
blindfold or scarf
pen and paper to take notes of your inner journeys
Meet Your Guides on This Inner Journey Through Heart Imagery
Margery Detring
Imagery Coach | Heart Imagery Certified Teacher | https://margerydetring.com/
She is a Teacher of seven different workshops in TSOTH (The School of The Heart) and Awakening the Illuminated Heart, podcast guest, Artisan Baker, geologist, owner of Ancient Way Trader since 1994, Mother, Grandmother, strong connection to Mother Earth, and she has spent many years living inside National Parks.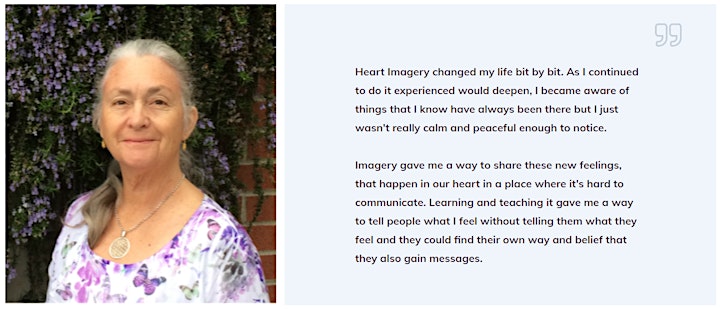 Andrea Petrut
Heart Imagery Certified Teacher | https://andreapetrut.ca/
She is an Intuitive Live & Relationship Catalyst, Heart Imagery Teacher at The School of The Heart, entrepreneur, trauma-informed writer, speaker, storyteller, host of Healing Through Oneness Podcast, podcast guest, leader, home educator and advocate for love.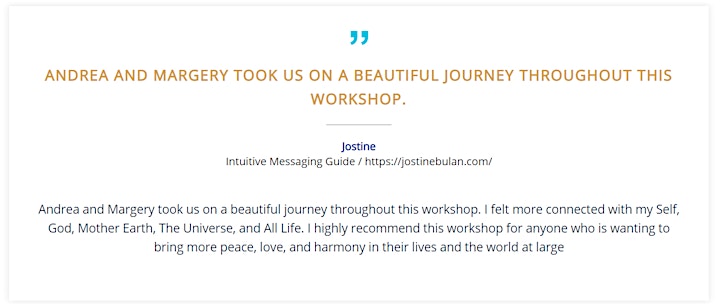 Heart Imagery - The Process
We start off with just really breathing and calming down.
We're going to open up the breath and let the breath and the prana and invite the prana in to clear things out. We strengthen our core in a way, so that we believe what we can find, so we believe the things that we hear and see and sense and feel in our hearts.
Once we see, sense, feel or hear we can be grateful for its role, for the way it protected us or whatever role it had. Then we release and let go.
Why Do We Need Heart Imagery?
Through Heart Imagery:
We filter out all those things that are not us. Although we've used those things, we don't need them now. And so the quest is to find those things and just let them fall off, like petals falling from a flower.
We go through a very smooth, loving, caring, compassionate process that clears out the clutter so we can be ourselves.
We find the seed within.