Event Information
Location
Memorial Park
1325 Portland Ave.
Albany, CA 94706
Refund policy
Refunds up to 7 days before event
Eventbrite's fee is nonrefundable.
8 rhythms + 8 songs = Full Joy! Learn to drum and sing at the same time in this playful total brain workout. All levels, beginners welcome!
About this event
Free Your Voice while Drumming Outdoors in a Park!
This class runs 10 Thursdays from May 5-July 7, 5:30-7pm Pacific Time with May 26 off and a longer 3 hour session for the solstice on June 23 5:30-8:30pm. OK to join a week or two late. We will be outside on the grass at Memorial Park in Albany. I'm committed to running groups that are at least 50% Black, Indigenous, and people of color.
Amaze yourself and free your singer & drummer. Get expressive on your drum (djembe, doumbek, cajon, and conga recommended but pots, pans, and buckets welcome if you don't have access to a drum), rock out, and sing! All levels welcome including total beginners (yes, it's possible to sing & drum together in session 1!) You will be amazed at what you can accomplish in 90 minutes! We will also learn polyrhythms from West Africa. 1/3 of the class will be singing and drumming North African and Latin rhythms, 1/3 playing West African polyrhythms and singing, and 1/3 jamming/drum circle improv. $350 for 10 weeks.
In 10 fun weeks, we will cover:
--fundamental drum strokes--bass, tone, slap, pop, and touch
--good drumming technique
--healthy vocal technique (breath support, releasing throat tension, using your mask for projection, resonance)
--world rhythms from Mali, Guinea, Egypt, Morocco, Brazil, Cuba & more
--funk, rock, blues & hip hop rhythms & world songs
--trance rhythms (opening and closing rhythms) from North Africa
--improvisation
--drum circles, grooving, jamming, unleashing your voice as you drum, and lotsa play! We're going to cut loose together and get ecstatic!
This workshop is for all people: total beginners, those with trauma around their voices, the rhythmically challenged, and experienced singers and drummers. Everyone will benefit.
If you are unvaccinated, please wear a mask and keep 6 feet distance. Vaccinated folks have the option to be masked or unmasked depending on your comfort level and choose their own distance/closeness that feels safe.
In case of bad weather, we will meet via zoom.
Testimonials: "Phoenix Song's class – Free Your Voice while Drumming – was outstanding. Phoenix is a superb teacher who makes learning drum polyrhythms accessible and fun. Phoenix sets up the songs and rhythms with varying levels of challenge, and always encourages us with heart and a smile. It's more than just the rhythms – it's really a magical experience that has liberated new possibilities in my music and my being." Lisa F
"They break down rhythm in a way that makes it incredibly tangible for a total beginner to percussion. And then they teach you to integrate your voice while drumming! An awesome teacher." –Jai S
"I recommend this class! Phoenix created a supportive space for learning, stretching, listening, and curiosity. I appreciate how you're able to create a community while at the same time encourage the individual within it."–Lucy A
For other reviews: http://www.yelp.com/biz/amber-field-music-san-francisco
https://phoenixsongmusic.com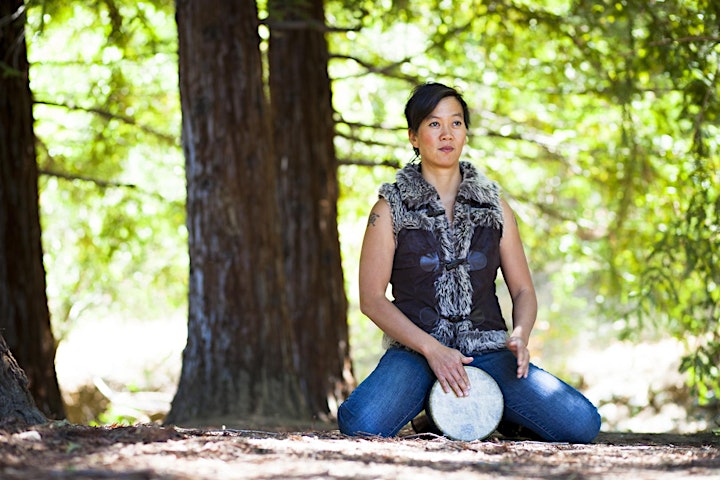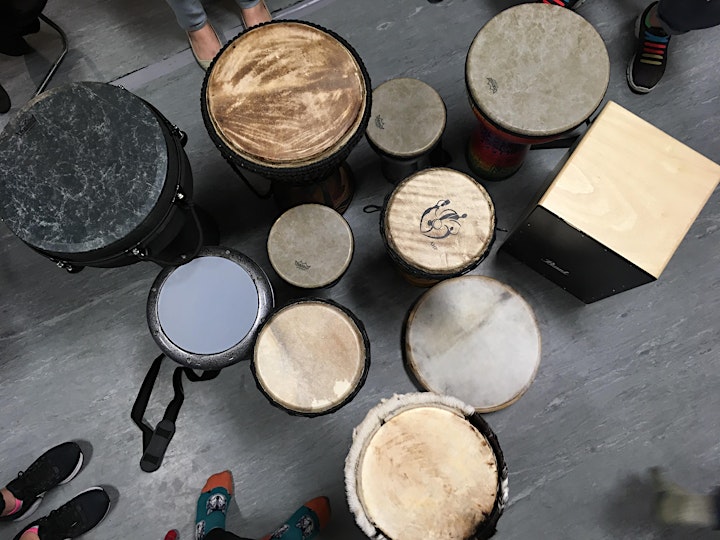 Location
Memorial Park
1325 Portland Ave.
Albany, CA 94706
Refund policy
Refunds up to 7 days before event
Eventbrite's fee is nonrefundable.