Event Information
Location
Memorial Park
1325 Portland Avenue
Albany, CA 94706
Sing, sound & speak your truth with confidence in this healing, playful class series. Harmonize! All levels, beginners welcome.
About this event
Sing, Sound & Speak Your Truth with Confidence!
This class runs 10 Wednesdays May 4-July 6 with May 25 off, 5:30-7pm, Pacific Time, and a longer 3 hour workshop for the solstice on June 22nd 5:30-8:30pm. I'm committed to running groups that are at least 50% Black, Indigenous, and people of color. The class is full for white folks at this time, but please contact me to be put on the waiting list as if we get many BIPOC folks last minute, spaces will open up.
Free your voice and play your body instrument with confidence in this playful, heartfelt 10-week class series with Phoenix Song. Learn healthy vocal techniques for singing, sounding, and speaking. Experience the healing and transformative effects of sound vibrations in this connecting workshop. Play, improvise, discover your own natural language, get expressive and silly, and have fun. You will leave with a solid understanding of both the technical and emotional/psychological aspects of the voice so that you can express yourself with more freedom. We will be outside on the grass at Memorial Park in Albany.
Classes will include:
-- vocal warmups that help you learn how to build and tune your body instrument with breath support, core engagement, proper posture, open throat, resonance, projection, and more.
--uplifting world songs
--vocal improvisation
--expressive arts/play with the voice
--sound meditations to tune your whole body instrument
--small groups and dyads for more intimate connection, singing & play
--harmonizing
--embodied sounding and creative expression/storytelling
From the sacred to the silly, this workshop will free your voice and your spirit! After each session, you will feel more relaxed and energized, more connected to yourself and others.
This workshop is for all people: total beginners, shy people, those with trauma around their voices, and experienced singers. Everyone will benefit. $350 for 10 weeks.
If you are unvaccinated, please wear a mask. Vaccinated folks have the option to be masked or unmasked depending on your comfort level.
In case of bad weather, we will meet via zoom.
Testimonials:
"Phoenix Song's "Free Your Voice" Workshop was absolutely astounding. They are incredibly skilled at quietly creating a safe space and gently encouraging people to explore and find their truth, then openly express it. Whether you are a professional singer or have never sung a note in your life you will benefit from this workshop. Sign up NOW!!! You won't regret it."--Colleen B.
"This is now the 5th time I've taken Phoenix's Free Your Voice Class. :-) I clearly love the class! Over the last year, I've become a more joyful, free, and playful person. I show up more fully in my life. This class really does FREE YOUR VOICE. Phoenix is a gifted, heartful, brave, inspiring mentor/guide/role-model who creates a magical container. This class is a huge tool on the journey to ever more becoming myself. Totally - take this class, if you're a singer or not. Really doesn't matter. To freedom and joy."--Dylan V.
Photo credit above: Alison Christiana @alisonchristiana alisonchristiana.com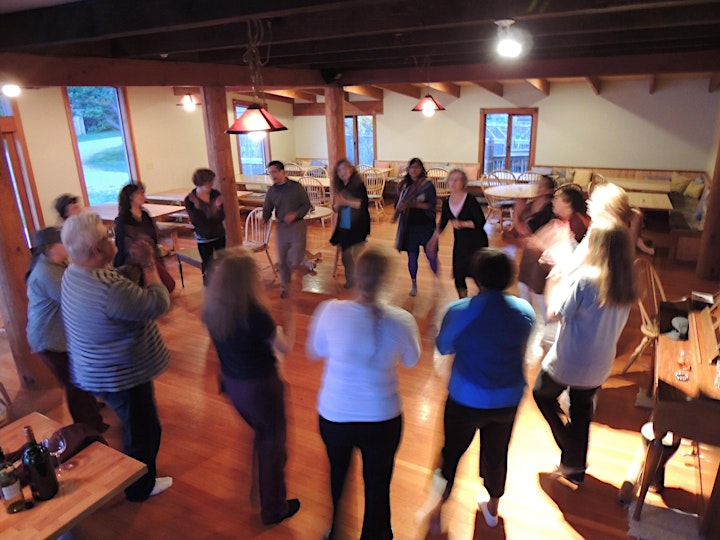 Location
Memorial Park
1325 Portland Avenue
Albany, CA 94706
Refund policy