| | |
| --- | --- |
| Free Your Inner Author Overview - Free Information Call | |
Who's Going

Loading your connections...
3 of your friends are going.
Share it to get more people on board!
Share

Sara Haughty
San Francisco, California

Luke Picard
London, United Kingdom

Rick Vespucio
Florence, Italy
Event Details
 FREE CALL - March 15, 2013 1-2pm ET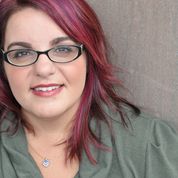 Imagine opening your email and getting a note from a stranger who lives miles away. The email is short but emotional:
"I am writing today to tell you that your book changed my life. I was in a lot of pain when I found your book and now I feel like there is hope. THANK YOU."
This happens to thousands of authors every day and it can happen to you. The pain you have experienced in your life can be a catalyst for hope and healing for others -- and it will be when you put down your life's lessons in a book.
---
Did you know something like 85% of life coaches say they want to write a book but only a small percentage actually complete it?
One of the first coaches I worked with was a woman I'll call Michelle. Michelle told me on her first coaching call with me that she had been through so many painful things in her life -- she was molested by her step father, was homeless for a period of time, had a serious, chronic medical condition, and she was disowned by her family when she confesed about the molestation.
And yet she was hopeful and positive and wanted to make a difference in the world with her book.
Every week we would work on her book but I noticed the project seemed to move sidewise instead of forward and that's when I got really curious about how people who have such important messages and have learned such hard-fought lessons hold themselves back from sharing themselves through a book.
I interviewed dozens of coaches trying to understand why and on this call I'm going to tell you exactly why this is true and what you need to do if you want to buck the trend and be someone who makes your dream of becoming an author a reality.
I'm also going to tell you the 3 biggest mistakes coaches who want to write books make. When you understand these mistakes you can avoid them and seriously increase your chances of completing your book.
Finally on this call I'm going to tell you what's difference about writing a book that changes people's lives and what you need to do to write a book that really matters.
Have you been stuck on page 1 or page 21 of your book for the past few weeks, months or even years?
If so, you aren't alone. The number one problem most first time non-fiction authors face is getting started and staying productive. And it's not your fault! Writing a book is not a skill most people have been trained to do – so they struggle through trial and error to figure it out without knowing how easy it can be if they just had a simple system.
That's why I created a system called the DIFFERENCE Process which I teach in my Free Your Inner Author Program.
On this call I'll give you a sneak peak of the Free Your Inner Author program and I'll give you some of the most valuable secrets I teach in that program. For example, I'll show you how: 
The energy that goes into writing your

book, is equal to the energy that comes out of your book when it's done.
If you are disappointed your book isn't going faster, you won't have the right mindset to move forward.
If you are worried you aren't picking the right topic to write about first, or that your writing isn't going to be good enough, you won't have the right mindset to move forward.
If you are confident you were born to write a book, and perplexed by how long you have been saying you were going to write one but it just hasn't happened yet, you won't have the right mindset to move forward.
You can see how quickly this type of thinking can become a vicious cycle holding you back from the change you were meant to make in the world. After coaching dozens of first time authors through this process, I know for sure you can write a book. You can do it with joy and from a place of total freedom. And you can make a difference to so many people with your words. 
If you found this page it's because you have something powerful to teach the world. I know I can help you get your book out of your head and into your hands.
Which is why I am so excited to invite you to join this free call about my Free Your Inner Author program!
The call is free - but your ability to change lives with your book is priceless. You never know who will be changed by your words. The world needs your inspiration.
Sign up today! I can't wait to talk to you on the call,
Dr. Angela Lauria, The Author Incubator 
Frequently Asked Questions
1. Who is Free Your Inner Author for?
Life Coaches, Healers, and Magicians who KNOW they need to write a book.

Consultants with a burning desire to use what they have learned to change the world.

Anyone who aspires to be a New York Times Best Seller or a TED Talk presenter.

Spirited Solopreneurs who want to

Build their business and get more clients

Increase your credibility

Get "earned media" and free publicity

More easily book speaking engagements

Gain instant recognition as an expert

Develop a differentiation from others so it's easier for your people to find you

Create a good reason to increase your rates and fees

2. Do I have to already have a refined book idea to get the most benefit from the class?
No. All you need to know is that you want to write a book. I recommend choosing your genre, topic, and the structure of your book during the class. However, if you already have a topic picked out the class will help you take it to the next level.
3. What if I am not sure I'm a good enough writer?
My aim is to give you a structure to organize content and plan your book that will make the thought of writing it less daunting. I will teach you some techniques that help even the least experienced writer get a great book in their hands.
The Author Incubator is a division of Becoming Journey, LLC
6600 2nd St. NW | Washington DC 20012 USA | 860-JRNY-GRL | info at theauthorincubator.com
Where

via teleconference from:

Washington, DC 20012


Organizer
The Author Incubator
The Author Incubator (http://www.theauthorincubator.com) provides a structure and space so coaches and other healing professionals can get their message out to the world by writing a book that makes a difference with clarity and ease. When you register for a call with us you will be added to our email list. You can opt out anytime.


Free Your Inner Author Overview - Free Information Call