FREE Workshop: Understand the secrets of the subconscious with Tarot
Description
What is intuitive card reading?
Card readings can help to explore issues that are affecting your daily living, when life becomes overwhelming and you have trouble making decisions, or you have one or more paths to take but you are unable to see clearly.
Why Would You Get A Tarot reading?
Life is often like a maze - sometimes you just don't know which way to go
Tarot card readings can help give you direction with either your business or personal life
It explores the immediate issues, giving answers to short term specific questions
Tarot cards can help with
career

health

relationships

travel to name a few
The readings cover the recent past, present and near future
Tarot cards can also work well with psychotherapy – it can provide fresh perspective to a stuck situation, help to see a situation more clearly.
Tarot cards are a very useful tool to tap into an experience that can be difficult to verbalize
Come and hear how tarot cards can help you in so many different ways
It's not fortune telling but tapping into your subconscious – bringing up what is already known
Lynda Morton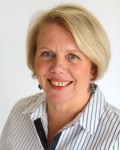 Is a Counsellor, Coach & Psychotherapist and healer at the Lotus Centre offering counselling, Reiki Healing and Intuitive tarot readings see profile here PH: 0409 115 100
Other similar events
FREE Workshop: A journey with Rose Quartz HERE
Beginners guide to Crystal Healing HERE
Reiki Energy Healing Certificate Level 1 HERE
Reiki supervision and ongoing training HERE