FREE Workshop: Unblock your Self Sabotaging behaviour with NET (Neuro Emoti...
Description
"What in your life would you like to be true or different, that isn't true right now?"
Have you ever wondered;
Why do I keep repeating the same pattern in life?

Keep dating the same type of people?

"Sabotage" some of your dreams and goals?

I cant make changes in my life?

Have good intentions but can't stick to them?
All our emotional responses are naturally "hard wired" in the body. Growing up we have a something happen, we respond and hopefully our body returns to normal. Sometimes that does not happen and our body gets stuck and a little out of emotional alignment.
NET may be able to help free the mind and heal those little bits and pieces that are not quite right.
Alex will be giving a talk at the Lotus Centre in Brookvale and a demonstration of a tool used in therapy called NET (Neuro Emotional Technique).
Alex will also explain there is a physiological reason for getting stuck in a behaviour pattern and how to free yourself. It is not your fault you do all those things, You are being hijacked by one of your three brains. Yes we all have three brains....more on these brains and there functions on the night.
What you will learn:
With this tool we can uncover stressors in the body that could be connected to emotional disharmony AND the best bit is we support them to heal.
This tool helps us discover if you have any allergies, and if you're deficient in vitamins.
Hopefully you is you have had enough of the sabotage, repeating the same old patterns and your ready for a real change in your life.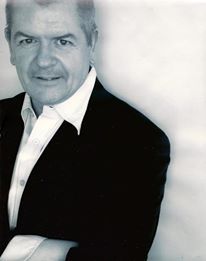 ABOUT ALEX
Alex is a Counsellor and Psychotherapist, Life Coach & Mentor, Family & Relationships Therapist and Group facilitator based at the Lotus Centre in Brookvale. Alex worked for four years at one of Australia's Leading Treatment Centre's (South Pacific Private Hospital) on the Northern Beaches of Sydney.
Alex has supported hundreds of people through various stages of recovery from Addiction, Anxiety, Depression and a range of disorders, trauma and abuse in a group setting.
His main focus now is working one on one with clients. Working alongside clients to support and guide through all that life can throw their way.
More workshops at the Lotus Centre
Total Health & Well-being Day Retreat Sat 17th March
Acess the wisdom within Weds 4th April 7.30pm