Description
Join us for a free learning session with Mandeep Tung, as a part of CPA Canada's Financial Literacy education for small businesses and entrepreneurs.
Designed for entrepreneurs in the first 3 years of operation, this session reviews 5 of the major hurdles you, as a new entrepreneur, have to leap – planning, structure, staffing, cash flow, and taxes – with tips to help you leap higher and faster.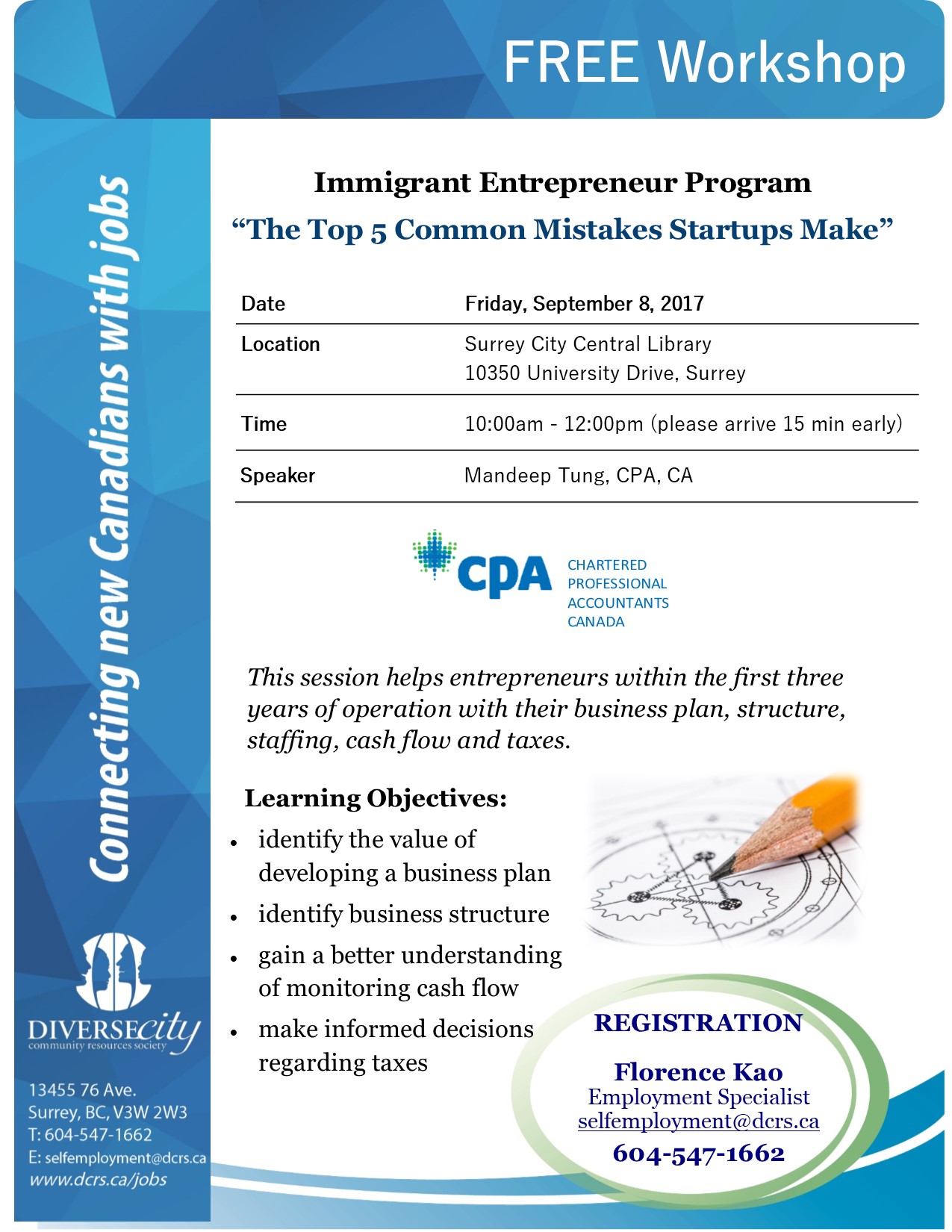 This session helps entrepreneurs within the first three years of operation with their business plan, structure, staffing, cash flow and taxes.
Learning Objectives:
identify the value of
developing a business plan

identify business structure

gain a better understanding of monitoring cash flow

make informed decisions
regarding taxes
REGISTRATION
Florence Kao
Employment Specialist
selfemployment@dcrs.ca
604-547-1662