FREE Workshop that Equips You With A Profitable Strategy That You Can Start...
Description
DO YOU WANT TO GROW YOUR TRADING ACCOUNT AND MAKE CONSISTENT RETURNS ON YOUR TRADING PORTFOLIO ?
Want to understand how the the markets move and how to analyse the market like a professional ?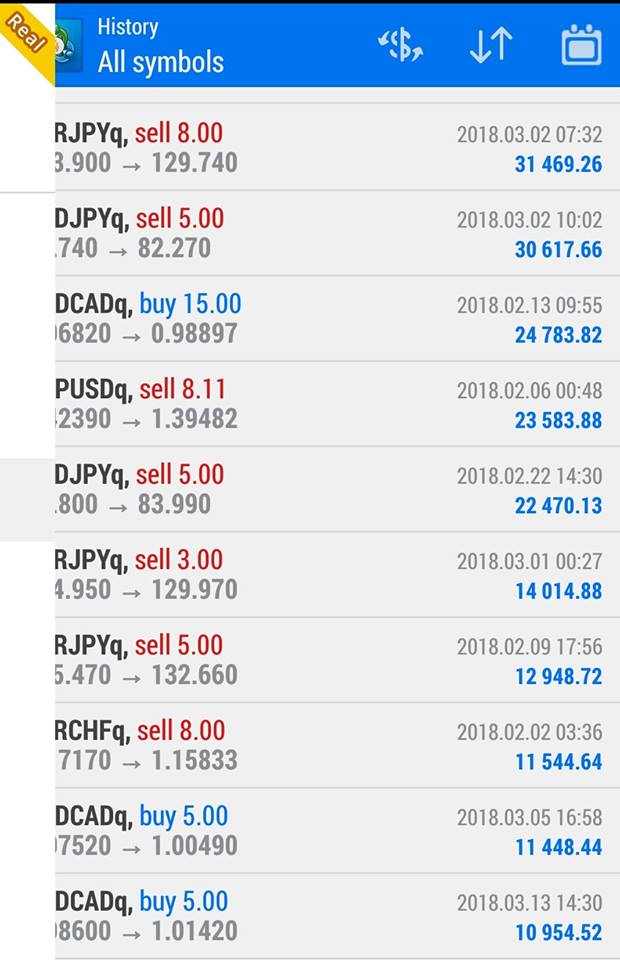 Register to this FREE workshop and learn :
How to Spot potential reversal zones.
Why your position would get stop hunted before it moves in your favor.
Why indicators is not going to help you become a consistent trader.
A Profitable and Simple Method that could help you understand the market structure.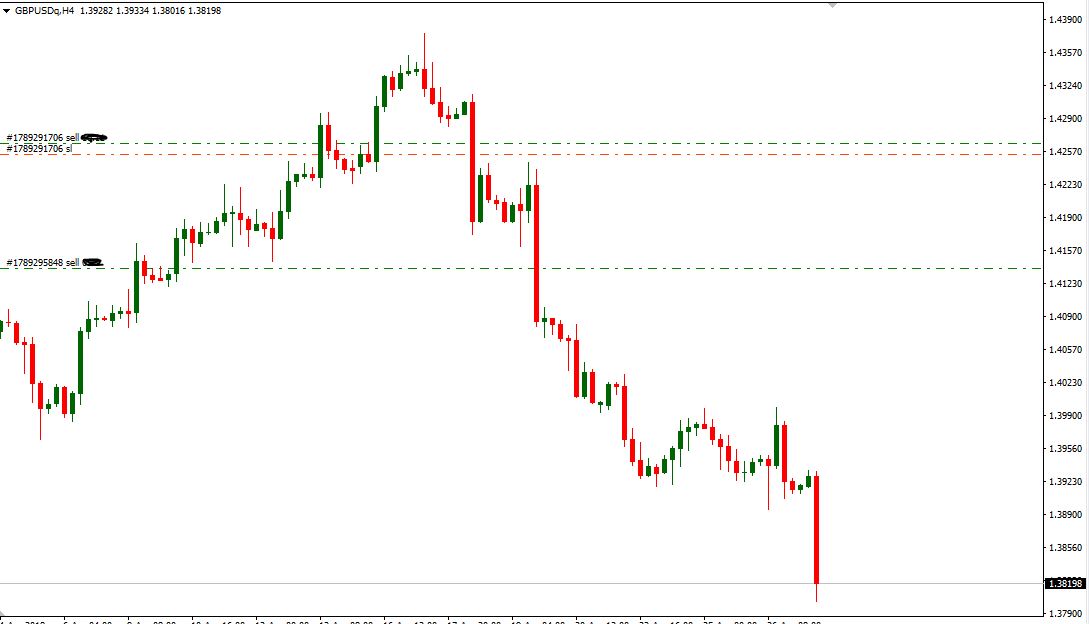 Come down to our FREE workshop on the evening of 17th of July from 7.30pm to 9.30pm at CMC Markets (Raffles Place) to discover a whole new perspective in trading.
We will open your eyes to the world far larger than price action, indicators, and sentiment trading.
In addition, we will also show you how the financial markets really work and how you can position yourself to your advantage.

*You may also read what our past graduates have to say about us*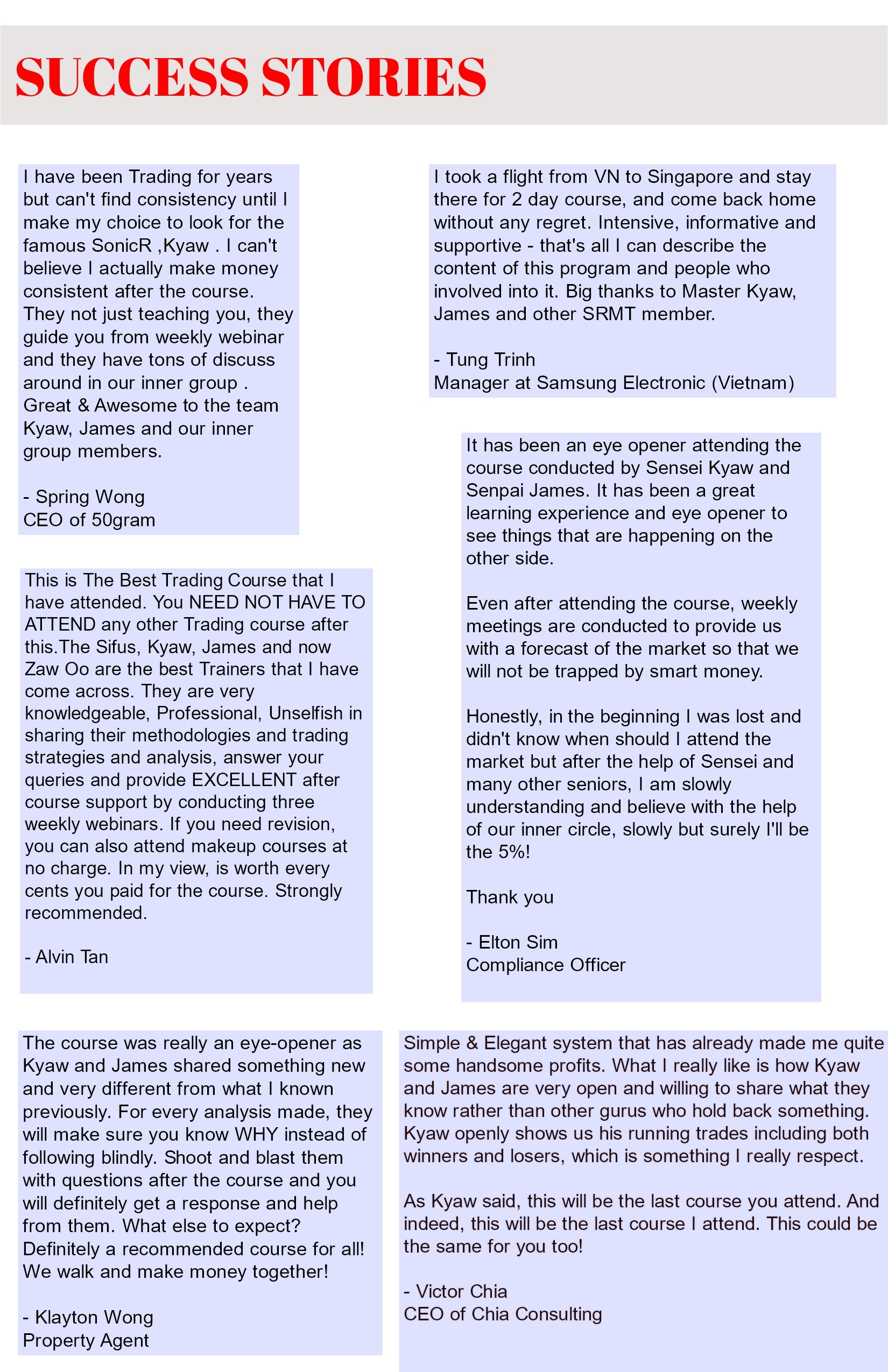 Things to take note
1) We will only accept entry to the event with the name registered on the Eventbrite that tally with their identification card.
2) Please present the confirmation email or printed copy to our staff upon entry to the venue
3) Please note that Sonic R Mastery Team will send out market outlook and/or marketing via email to all registrants for all Sonic R Mastery events. Should you wish to unsubscribe from our emails, kindly email to contact@sonicrmastery.com

For More Information
You may email to Contact@sonicrmastery.com or visit our Facebook page at https://www.facebook.com/sonicrcourse/