FREE Workshop: Start Your Online Business from Home (Davao, Philippines)
Description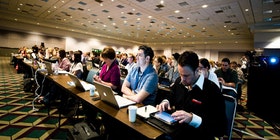 The IM Freedom Workshop is a free live internet marketing workshop designed to show you how to build and grow a sustainable and profitable online business in your spare time.
The workshop is based on the same principles, methods and techniques that Matt Lloyd, CEO and founder of MOBE (My Own Business Education) has used to generate over $150 Million in revenue online and paid out over $73 Million in affiliate commissions.
At this workshop you will:
Discover Matt's revolutionary "system" that has paid out over $70 million in commissions to people in 38 countries around the world.

Find out how to gain financial freedom through the power of this System… even if you have NO computer skills and have NEVER made a single sale online before.

Learn how you can make BIG commissions of $1,250… $3,300… and $5,500 just for bringing in leads (We take care of everything else FOR YOU!)

Get Matt's System ABSOLUTELY FREE if you show up!
It's time to take your financial future into your own hands

This is an educational community and no prior technical skills nor experience in digital marketing are necessary to be successful.
Who Should Attend:
Anyone who is sick of the 9-5 working life and would like to have control over their work-life balance.


Stay at Home Parents and those who would like to work and earn around family priorities


Digital Nomads or those who are seeking location-independent businesses


Entrepreneurs looking to expand their businesses and learn about digital Marketing


Soon To be Retired individuals looking to build a source of income to fund their enjoy retirement.