Description
Aspects of Shamanism is a universally found in indigenous tribes world wide. These ancient cultures shared common beliefs, rituals, and healings. Modern shamanism brings together these ancient rituals with common practices of journeying, connecting with power animals and shamanic healing.
Discover:
What is shamanism

The three realms

Power animals

Shamanic healing

Shamanic journeying
Experience Shamanic Journeying for yourself with a FREE group session. Experience a shamanic drumming session and journey to other realms to meet your spirit guide.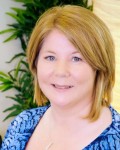 Heather is a Reiki Master, Energy healer and Shamanic healer with over 25 years healing experience. With a background in Nursing (oncology, heamatology, pain clinic and community) Yoga and meditation, mindfulness-based psychotherapy and Hypnotherapy Heather uses an eclectic intuitive apprach to energy healing.
Heather is the owner and manager of the Lotus Centre in Brookvale on the Northern Beaches. You can book a session HERE - special offer $99 for 1 hr and 15 min session.