Description
Reiki is now a popular form of energetic healing originating in Japan. The goal of Reiki Healing is to restore harmony, energy and balance within the human energy system usually via the hands either touching or being placed above the body. The energy flows from the palm chakra's to the client's body or energy field that surrounds the body.
Reiki Healing is a gentle, non-invasive technique whereby the practitioner uses his/her hands to clear, energise and balance the human and environmental energy fields thus promoting physical, emotional, mental and spiritual health and healing.
It complements conventional health care and is also used in collaboration with many other approaches to health and healing. The healing energy provides fast, natural and effective relief from an extensive list of ailments including stress, depression, muscle tension, adrenal glands, physical pain, emotional trauma, insomnia and illness.
Reiki can help you to tune into your body's own healing mechanisms. Learn to channel healing energy for yourself and others. Reiki training can help you enhance your creative flow of energy heal yourself, balance your energy chakra's and enhance your intuition.
You will discover:
The Reiki story and history

What is an attunement?

Reiki precepts

What is reiki healing

Demonstration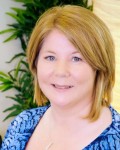 Led by Heather Cavill Greer Director of he Lotus Centre in Brookvale. Heather has been trained in Reiki (Master level), Spiritual healing and Shamanism as well as being a qualified and experienced Clinical Hypnotherapist Mindfulness-based Psychotherapist and counsellor based at the Lotus Centre. Heather has 17 years experience in Cancer nursing, and over 28 years experience as an Energy Healer.
More workshops at the Lotus Centre
Total health & Well-being Day Retreat - January Sun 20th
Hatha Yoga Sat drop-in class - January every Saturday
Relaxation & Meditation Sun drop-in class - January Sunday 4pm
Reiki Level 1 Training - February
Health & Well-being Day Retreat - February
Mindfulness Meditation Course - February Tuesdays