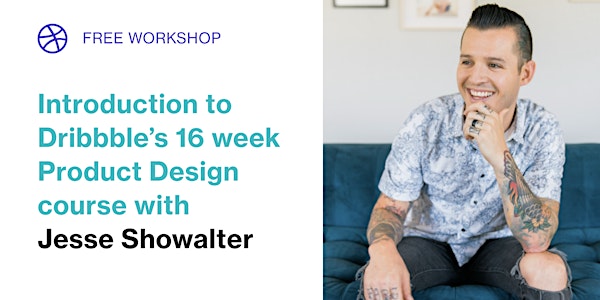 Free Workshop - Introduction to Dribbble's 16 week Product Design Course!
Join Dribbble and Jesse Showalter for an interactive hour free webinar and get a taste of what you will learn in Dribbble's 16 week course.
About this event
Free Introduction to Dribble's 16 week Product Design Course
December 5th, 8:00AM – 9:00AM (PST) • Limited Seating
Kickstart your product design career with live mentorship today
Join Jesse Showalter and Dribbbe for an hour free webinar and get a taste of what you will learn in Dribbble's 16 week Product Design course, next cohort starting February 20, 2023! Jesse will give you a sneak peak of what sort of project you will complete and add to your portfolio during the course, and a member's of Dribbble education team will be there to answer your questions about students in course experience.
Here's a bit about the course...
Our 16 week zero-to-career-ready Product Design course teaches students everything they need to land their first job in Product Design. Our flexible curriculum includes a mix of video lectures, assignments, and weekly live sessions with an expert mentor. Learn alongside an intimate group of other designers, master essential design tools and practices, get your hands on projects, and ask the important questions that will help kickstart your product design career.
This course is designed so you can fit it into your own schedule, on your own time. You'll leave with an interview ready portfolio, and the confidence to solve real world design challenges. Plus, we'll get you in front of our active network of hiring managers, so you can get a head start on your journey as a Product Designer, the fastest-growing career in the design industry.
Not sure is you're ready to sign up just yet? Come to this information session to learn more about the course and ask your burning course questions!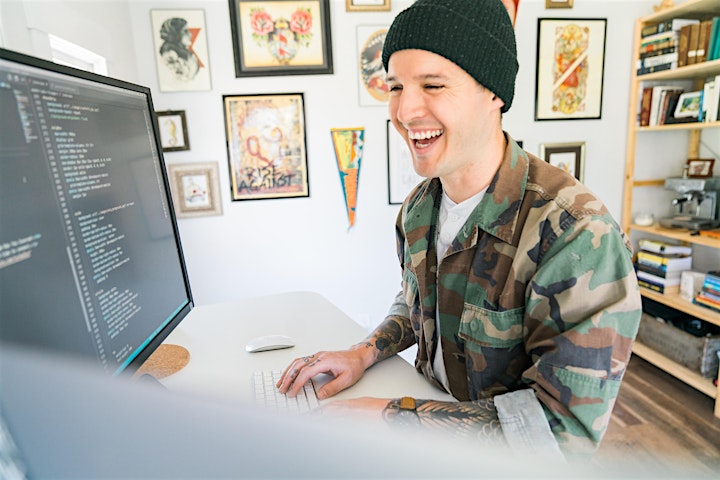 About Jesse Showalter
Jesse Showalter is a passionate, creative, and straight-shooting front end developer, product & UI/UX Designer living in Texas. He has over ten years of experience developing products from concept to production. His diverse skillset spans a myriad of disciplines, from digital marketing, to hands-on UI/UX design, to front-end development (HTML/CSS/JavaScript). He's fluent in visual UI design, UX design, user-centered design methodologies, product and front-end development.
Jesse has completed over 300 projects, and has worked with influential brands such as Adobe, Sketch, Bravo and Affinity. He also runs a YouTube channel aiming to inspire other creatives, and help them learn and grow in their craft. He frequently posts videos on design, creative concepts, tools and code. He also regularly posts on Instagram (@iamjesseshow). When he's not working on design projects, Jesse can be found on adventures with his amazing wife and two kids.
About Dribbble
Dribbble is the go-to resource for discovering and connecting with designers and creative talent around the globe. Dribbble helps some of the world's best design-forward companies get exposure for their design teams and to help them hire expert creatives.