FREE Workshop - EMPOWERED LEARNING - Building Strong BODIES & BRAINS
Description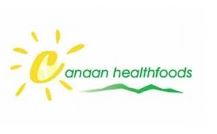 (Free Parental Workshop - For children in Pre-school to Tertiary Level) Proudly Presents:

LEARN HOW TO BUILD UP YOUR KIDS:
Strong Learners

Strong Mental Focus

Strong Immune System

Resilient to Mental Fatigue

Fast Recovery from Illnesses
The Mid Year Exams are over, as parents to reward your children for hard work maybe planning a small holiday in the june holiday. Maybe your child had signup for school camp and is going on his or her 1st camping trip of her life.
Boost Your Child immunity against food poisoning and sickness while overseas as they set about trying different local cuisines and street food for the 1st time
Ensure your child is happy and healthy and independant even whey they are far away from mummy, away from the comforts of the cosy home.
if your child is in the milestone years (PSLE or GCE Level) ensure they got the mental capacity to manage holiday booster tuition that most schools would be arranging during the catch-up june holidays
Speakers profile :
Mr. David Yap, esteemed youth motivational coach
Ms. Quek Choon Geok an entrepreneur mother of 4 out of which 3 are scholars (2 with PhDs) will share how to build strong healthy kids with the robust immune system and develop in them a sharply focused mind for empowered learning in an ever competitive environment.
Free Limited Seats in 1 hour Talk for Parents only
Confirm your Reservation. No Walk in to Event Please.
RSVP @ http://tiny.cc/ChildSUCCESS1
Enquiry @ http://tiny.cc/BrainSmartNotHard
video @ https://youtu.be/V7ASbQ7mV-A
For Full Event Listing - please refer to https://www.facebook.com/events/648223415369818
#EmpoweredLearningTalk #familyeducation #seminar #course