Description
Can energy healing improve your health?
Energy Healing is a gentle, non-invasive technique whereby the practitioner uses his/her hands to clear, energise and balance the human and environmental energy fields thus promoting physical, emotional, mental and spiritual health and healing. It complements conventional health care and is also used in collaboration with many other approaches to health and healing. The healing energy can provide fast, natural and effective relief from an extensive list of ailments including stress, depression, muscle tension, adrenal glands, physical pain (especially back and neck pain), emotional trauma, insomnia and illness.
Discover:
What is Energy Healing

Types of Energy Healing from ancient cultures throughout the world - Reiki, Shamanism, Spiritual Healing

Subtle anatomy - Chakra's and energy flow throughout the body

Conecting and chanelling energy

Vibrational frequencies and energies

Using vibrational healing methods

How Energy Healing can help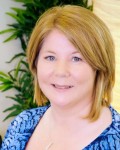 Heather has been trained in Reiki (Master level), Spiritual healing and Shamanism as well as being a qualified and experienced Clinical Hypnotherapist Mindfulness-based Psychotherapist and counsellor based at the Lotus Centre. Heather has 17 years experience in Oncology nursing, and over 26 years experience as an Energy Healer.
Reiki level 1 certificate training also available
More Lotus Centre FREE Workshops: