Description
DAVE'S TOP 10 THINGS YOU NEVER PUT ON A RESUME
DATE: TUESDAY, OCTOBER 11, 2016
LOCATION: UTA FORT WORTH CENTER, Room 122
TIME: 6:00pm to 7:30pm
COST: FREE
The written resume can be developed using several different styles, but the resume having SUCCESS have a few things in common and stand head and shoulders above the competition.
At this free workshop, David Rawles will show you a variety of ways to strengthen your resume and the top 10 things that should never be included.

David Rawles, Founder & President of CAREERSOLUTIONS, Radio Host, Author, FOX News Contributor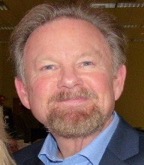 David Rawles is the Founder of CAREERSOLUTIONS Job Seeker Ministry, founded in 2001 after 31 years as a successful corporate executive. His purpose is to "Help Others Achieve Significance" in their lives and careers.
David graduated from California State University with a bachelor's degree in Human Resources. He began his career with Disneyland & Walt Disney World. He then spent 26-years as a Human Resources Professional & Executive with GTE Corporation. While there, he completed his MSM Degree at Lake Forest University School of Business.
David was an adjunct professor at several universities, including the University of Dallas. He taught HR and Organizational Behavior courses. He's also a learner, thirsty for growth, and a perfectionist of process.
Following his success as Vice President, Human Resources with GTE, he co-founded the CareerSolutions organization, for the purpose of helping others in their career management. His proprietary Job Seeker Workshops and Career Success seminars have been offered worldwide over the past 31 years.
FAQs
What can/can't I bring to the event?
You may want to bring a copy or copies of your resume to reference during the workshop.
Where can I contact the organizer with any questions?
Any questions regarding this event or changes to your RSVP can be referred to UTA Fort Worth Center Director of Programming, Michael Wollman at mwollman@uta.edu.
Can I update my registration information?
Yes, you may edit your RSVP information through Eventbrite, or you can contact Michael Wollman at mwollman@uta.edu for changes.
Where is the UTA Fort Worth Center?
Our campus is located at 1401 Jones Street, Fort Worth, TX 76102.
If I already registered for this event through the Professional Development Workshop Series on Eventbrite do I have to also register on this page?
No, you do not need to RSVP through this page if you have already done so through the Professional Speaker Series Eventbrite page. However, you can feel free to RSVP here as well...just to be safe.