Description
Accessing the wisdom within
Focusing on body sensations & non-verbal communication
Life is a busy business. It throws many challenges at us. Using the pause button technique and looking within will help to examine the impact a situation or a decision has on your life.
Your body holds preverbal messages that you may not be aware of. By listening to these messages, you will gain clarity, for a future and fulfilling life.
Christina will discuss:
How the body communicates

What is this accessing technique

Demonstration

What happens in a session

How body wisdom therapy is different to talk therapy

Benefits
About Christina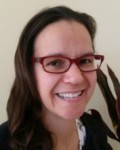 Christina is a counsellor in private practice at the Lotus Centre in Brookvale. Her practice is based on Rogerian principles where sincerity, empathy and respect are prevailing. In addition, Christina uses mindfulness practice and tools from focussing methods as well as solution-focused outcomes.
Ph: 0416 615 216
Email: Christine.counsellor@outlook.com.au
Find Sincerity Counselling on facebook
More workshops at the Lotus Centre
Unblock self-sabotage with NET Weds 7th March 730pm
Total Health & Well-being Day Retreat Sat 17th March
Reiki Healing Training Level 1 Sun 8th April