Description
Discover more about the power of Crystals and how they work; with Jayne a Crystal Healer and Shamanic Therapist at the Lotus Centre. Each crystal has a unique resonance for a specific healing purpose - discover more about Rose Quartz and take a journey with the Crystal Diva.

You will learn:
 About the Chakra system
 Introduction to the power of crystals
 Delve deeper into Rose Quartz and learn more about its qualities
 Take a journey with Rose Quartz and connect with its energy and power

Jayne will also answer general questions about crystals, and healing. If you have a Rose Quartz crystal please bring it with you on the night and connect deeper with it through your journey. Otherwise Rose quartz will be available for everyone to journey with.
BONUS: Receive a 50% off gift voucher on the night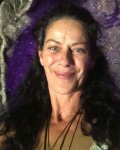 About Jayne
Jayne has been working in the area of healing for the last 15 years, beginning her career as a remedial massage therapist. Soon after qualifying Jayne also became attuned to Reiki energy and began combining Remedial massage with Energetic Healing. Further studies in healing with Earth medicine followed with Sacred Stone healing, Crystal Healing and Shamanic Healing. Jayne has witnessed the transformation and deep healing available to people using these amazing gifts from the Earth.
Other similar events
FREE Workshop: A journey with Rose Quartz HERE
FREE Workshop: understanding the subconscious with tarot cards HERE
Beginners guide to Crystal Healing HERE
Reiki Energy Healing Certificate Level 1 HERE
Reiki supervision and ongoing training HERE