Description
Join me as I host a fun and FREE ($36 value) boutique fitness class at Row House Chelsea on June 17th at 2:30pm! Row House is home of the high energy, low impact, full-body workout for everyone.
THOSE WHO KNOW ROW!
Full showers and amenities are available. Refreshments will be served.
$10 deposit required and will be refunded in FULL before once you check in for class. Refunds will not be issued to attendees that do not physically show up for class.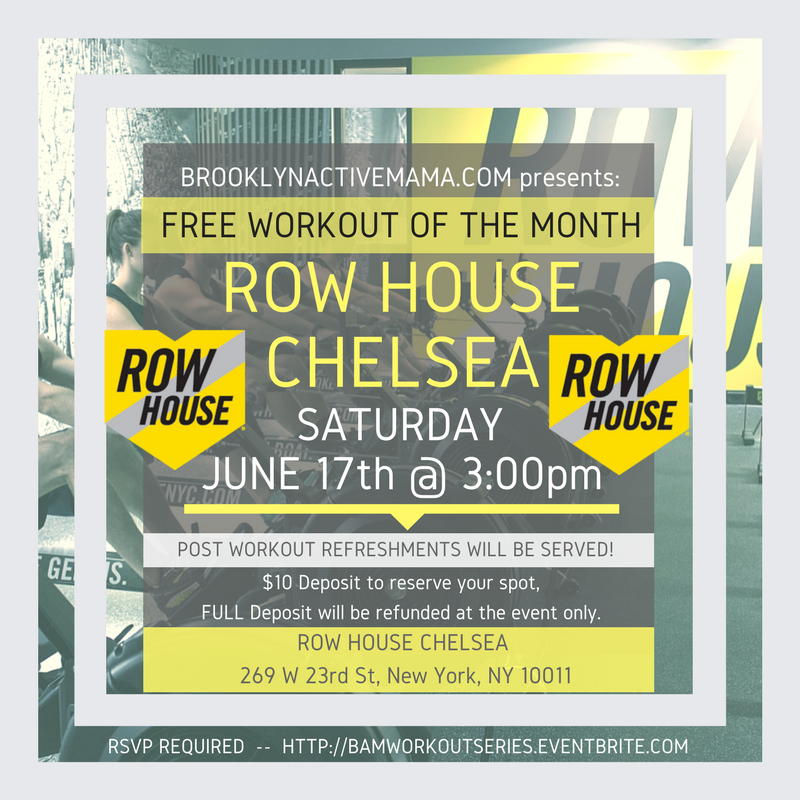 Any questions please feel free to email me at nellie@brooklynactivemama.com
http://brooklynactivemama.com