+++ LEARN LIFE SAVING TECHNIQUES +++ Participants will learn 6 critical techniques to address the following threat scenarios:
About this event
How to thwart potential attacks by making yourself a "hard target".
How to break free from an attacker who grabs you without warning.
How to avoid being taken to the ground by a determined attacker.
How to escape from underneath an attacker pinning you to the ground.
Absolutely no experience is necessary.  This seminar is designed for first time students and is suitable for ages 13 and up.  Girls under 18 must be accompanied by an adult.  Please wear comfortable work out attire.
Space is limited, please RSVP asap at northvanbjj@gmail.com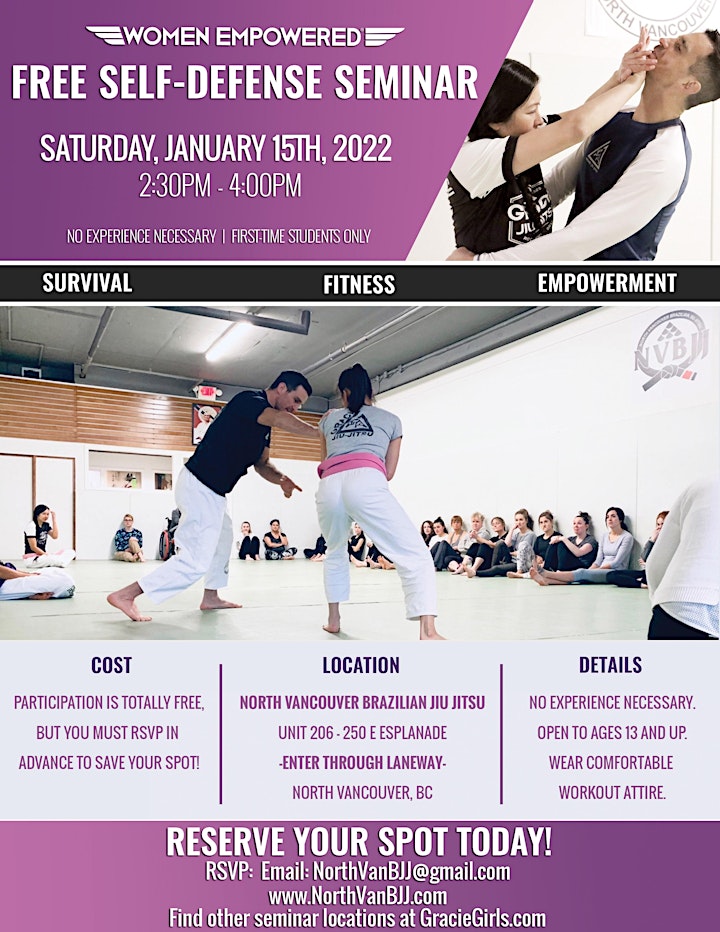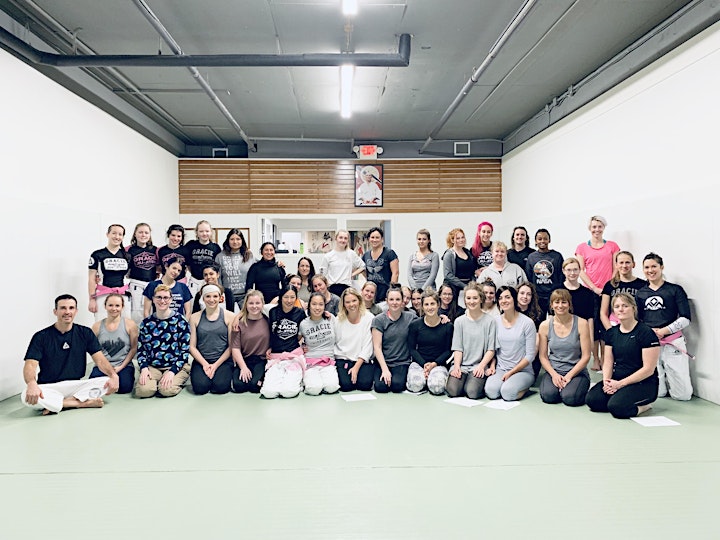 Organizer of Free Women's Self Defense Seminar
North Vancouver BJJ is a Certified Training Centre. That means you can learn everything you need to know safely in a challenging, fun, and energetic environment — starting from day one right through to the highest Jiu Jitsu rankings .Classes are instructed with a depth of technique and mindset that is beneficial to any level of practitioner, from beginner to advanced.
The NVBJJ methodology imparts information in a way that establishes a core knowledge of Jiu Jitsu and builds on that foundation as the student advances. Students are sure to learn the fundamental core deeply and progress with an authentic mastery of Jiu Jitsu.
Jiu Jitsu is used to defend yourself, while controlling the amount of damage done to an aggressor. The Gentle Art is meant to use the techniques that cause an aggressor to tire, make a mistake and fall victim to any number of joint locks, choke holds or controls that a Gracie/ Brazilian Jiu Jitsu practitioner will perfect.
At our academy, Jiu Jitsu is taught first as a way to defend against an attacker, later on as a way to sharpen techniques and train effectively with someone who is also skilled in Jiu Jitsu.