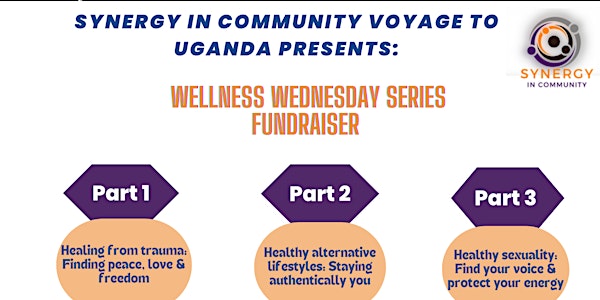 FREE Wellness Wednesday Cocktail and Conversation Fundraiser
An exciting, transparent three-part community conversation on health topics important to communities across the African and Black diaspora.
When and where
Location
Unorthodox Business club 18718 Woodward Avenue Detroit, MI 48203
About this event
Join Synergy in Community: Voyage to Uganda mission trip leaders as we facilitate community conversations that aim to promote wellness throughout Detroit communities.
This is a fundraiser to support our November mission trip to serve mothers and children in Uganda, Africa. Please see the informational video below to learn more about our mission trip. We are excited to bring awareness to some of the health issues that impact many Black people around the globe. We hope to promote healing and encourage more synergy between African and Black communities across the diaspora.
FREE ENTRY includes complimentary cocktails and refreshments.
These conversations will be hosted in-person at Unorthodox Business Club (18718 Woodward Ave. Detroit, MI 48203). They will also be streamed live on Instagram (@unorthodox_business_club) and Facebook (Unorthodox Business Club)
Here are summaries of our upcoming biweekly conversations:
Part 1: Healing from Trauma: Finding peace, love, and freedom
Join us as we have transparent conversations on how individuals, families, and communities have experienced trauma and chronic stress. We will discuss how trauma and stress show up in our bodies and contribute to many of the common health challenges we experience. We will reflect on one of the body's main stress hormones, cortisol, and how it impacts the functioning of our mind and body. We will also learn and practice simple techniques to increase naturally occurring hormones, like endorphins, that can help to regulate our stress levels.
Part 2: Healthy Alternative Lifestyles: Staying authentically you
Would you say you challenge the status quo by living an "alternative lifestyle"? A way of living that appears "unusual" when compared to societal standards is an alternative lifestyle. This can include homeschooling, freeganism, home births, body modifications, and nudism, to name a few. Could you relate to any of these when you think about expressing your true self? If so, let's dive in and explore subcultures that you may or may not consider a norm. Come open-minded to learn, discuss, and gain new perspectives on how we all view life introspectively!
Part 3: Healthy Sexuality: Find your voice & protect your energy
We will explore healthy sexuality and the interpersonal ways we choose to self-express and connect. In addition, we will engage in cross-sharing on how to find your voice and use your lived experience to empower yourself and others. Lastly, one of the greatest gifts and assets we exude daily is our energy, so we will examine important ways to assess your energy levels, identify energy absorbers and strategize meaningful ways to keep our energy balanced.
We hope to see you soon!!
Donations are strongly encouraged but not required to attend.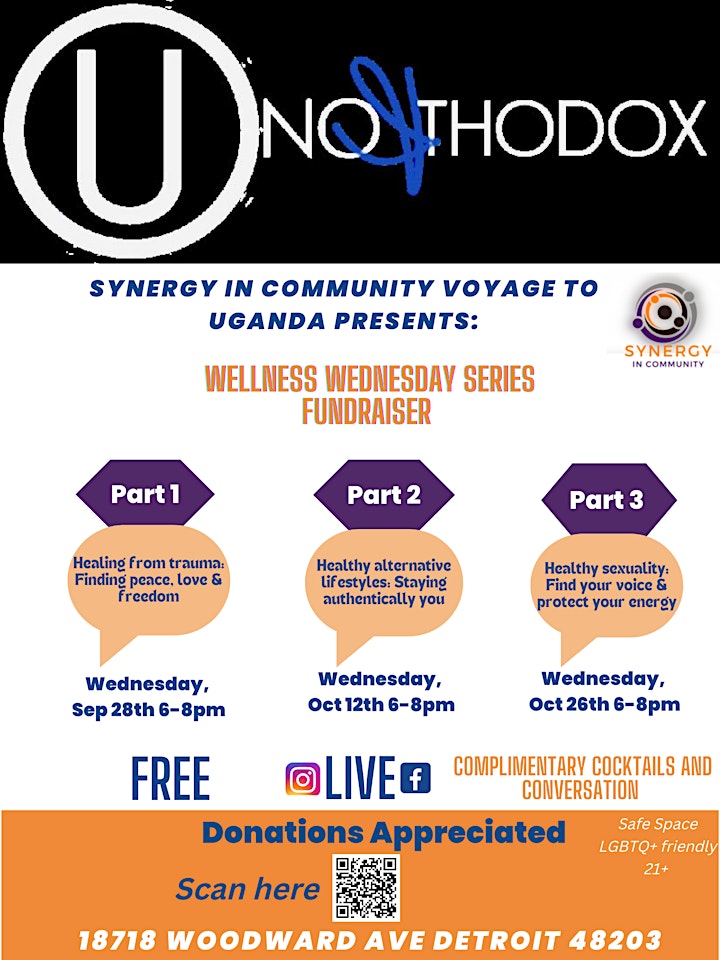 Donations are strongly encouraged but not required to attend.