Leverage the neuroscience of creativity to become more adaptable as a manager/leader—and discover the power of a 'Transformation Mindset'
About this Event
Join us in this short, powerful, and free webinar to learn about:
Going way beyond a growth mindset to develop 'Transformation Mindset'' for leading and managing successful change, innovation, and transformation to survive in the fast-changing VUCA reality
The three brain networks that the very latest neurobiology shows play a large part in our everyday success as leaders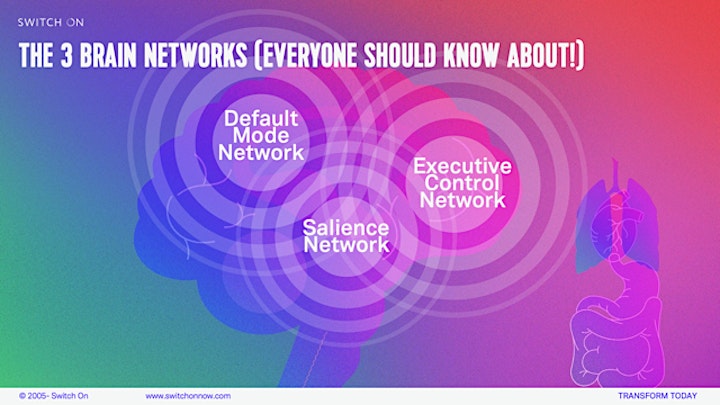 The two modes of consciousness in our methodology Bio-Transformation Theory and Practice®—Control Mode and Create Mode—and why we need to master both to solve very different kinds of problems thrown up by the VUCA world
Why boosting our creativity and agility is reliant on building emotional stability
An intro to our work in transformational leadership—and our next program MAXIMIZE YOUR TRANSFORMATION MINDSET
Your Webinar Hosts: Nick Jankel & Alison McAulay
We are the co-founders of Switch On. We support individuals to transform their greatest challenges in life, love, and leadership—with our unique methodology Bio-Transformation Theory & Practice®.
Nick Jankel
Leadership development pioneer with a medical degree, seasoned executive coach, internationally-acclaimed keynote speaker, disruptive innovation expert, TV transformation coach (BBC, MTV), Triple 1st Cambridge University in medicine and philosophy—Co-Creator of Bio-Transformation Theory & Practice®.
Alison McAulay
Embodied transformation coach, transformational leadership expert, trauma-based therapist (Biodynamic Craniosacral & yoga therapies)—and Co-Creator of Bio-Transformation Theory & Practice®.