Free Webinar - Time & Location Freedom using Video: Start an Online business in Thailand & Taiwan

Wednesday, January 27, 2016 from 7:00 PM to 8:00 PM (PST)
Event Details
Greg is a Digital nomad, Aerial Videographer, On-line Teacher in Chiang Mai

Registration link
https://attendee.gotowebinar.com/register/2983229405302530050
My First Webinar (Jan 27th 7-8pm pst from Vancouver)
Time & Location Freedom using Video: Start building an online Video Business from Asia
On this FREE Webinar You Will Discover..
-The lifestyle and travel opportunities of working on your business from Chiang Mai Thailand and Taipei Taiwan
- Tips on preparing for your trip and relocating abroad
- An overview on the Business models that successfully allowed be to earn a revenue using my passion for Video and travel
Cover the gear I use and why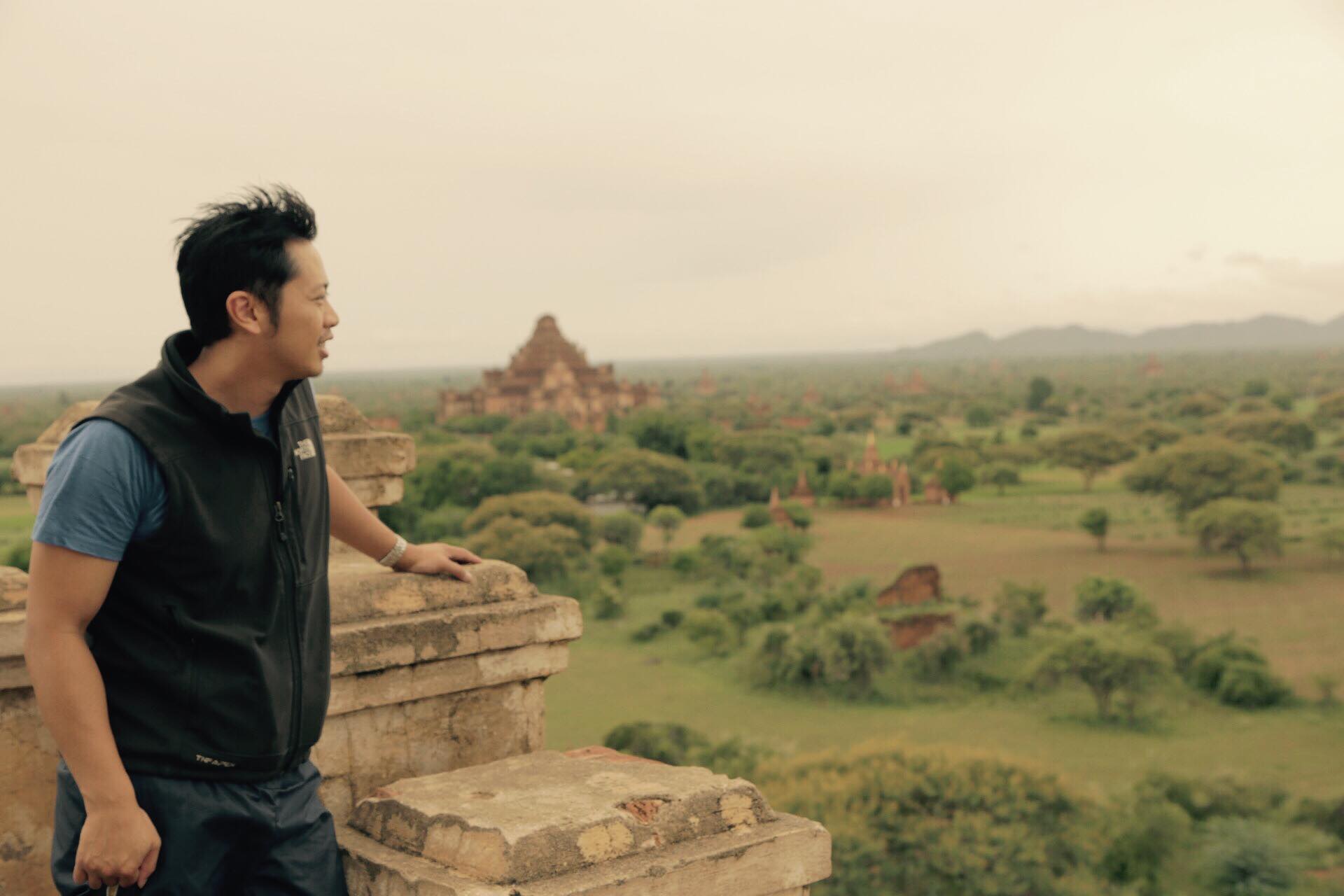 Have you heard about Digital nomads?Do you need a change from the damp cold and wet weather of Vancouver? Are you tired of the rising costs of rent and just about everything in Vancouver? Do you need a change of scenery? Do you wonder if there is another lifestyle somewhere else? Do you feel trapped? Do you dread every Sunday night because you dread going into the office on Monday morning? It's ok to have these feelings and thoughts.
Want to be Working at a large company cubile?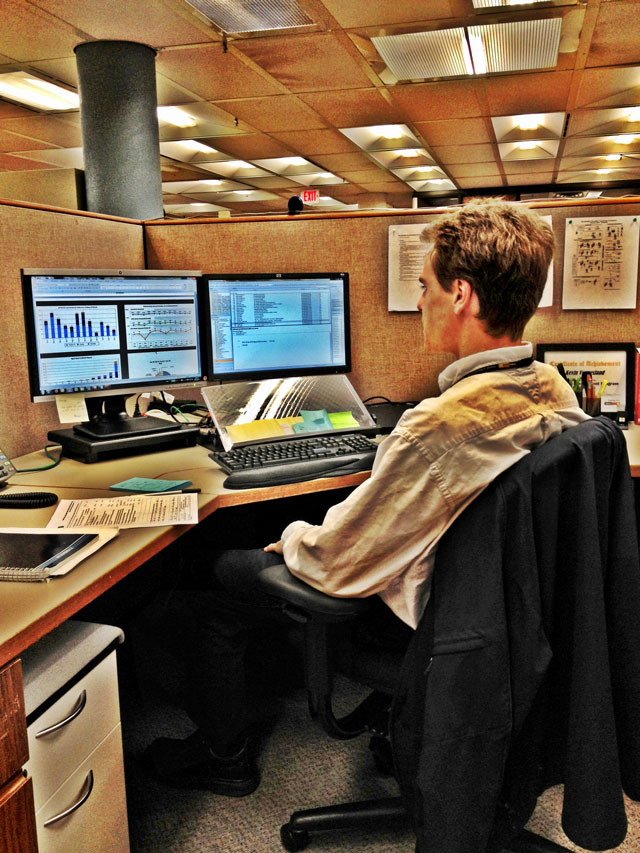 Or Working at a co-work space in Thailand with no Boss looking over your shoulder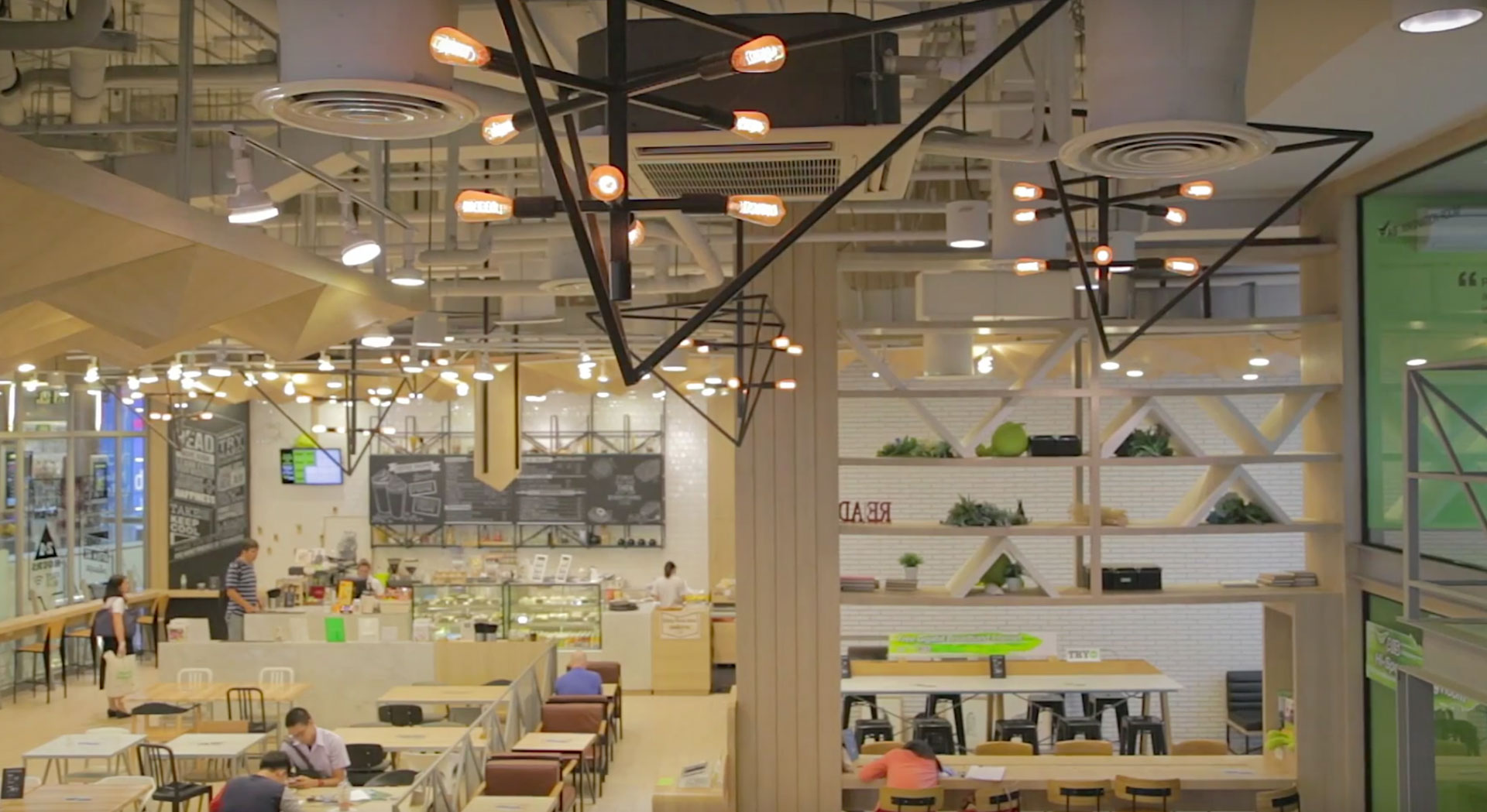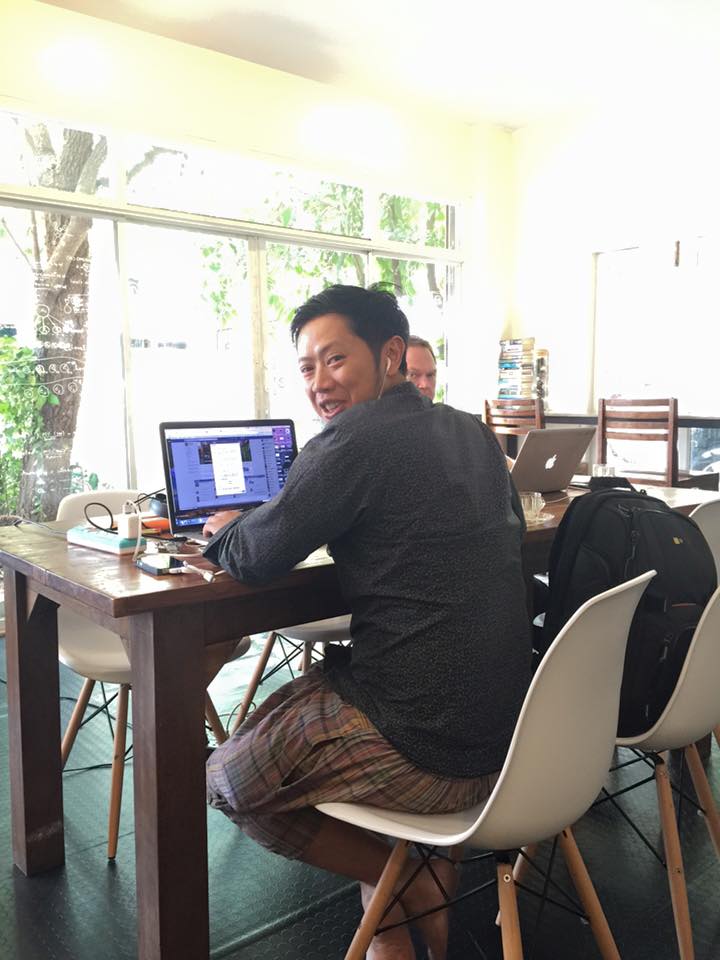 I'm here to show you that there is another way. There is a lifestyle that can liberate you in Thailand or Taiwan. I'ved lived the digital nomad lifestyle and I'm writing this from Chiang Mai Thailand right now.
Hi name is Greg Hung. I lived in Vancouver from 1990 – 2013. Vancouver is a beautiful world-class city. In the summer months it's hard to beat. In the winter I find the grey clouds, short days, and constant rain depressing.
I did everything that you are supposed to do to have a good life in Vancouver. I went to Simon Fraser and got my degree. I built a strong 13 IT career working for good large companies like Business Objects, Revenue Canada, Terasen Utilties (CORIX), and Worksafe BC. I did my MBA at SFU and purchased a Yaletown downtown apartment and drove a nice car. I wasn't happy and even though I did everything I was supposed to do it was still a struggle.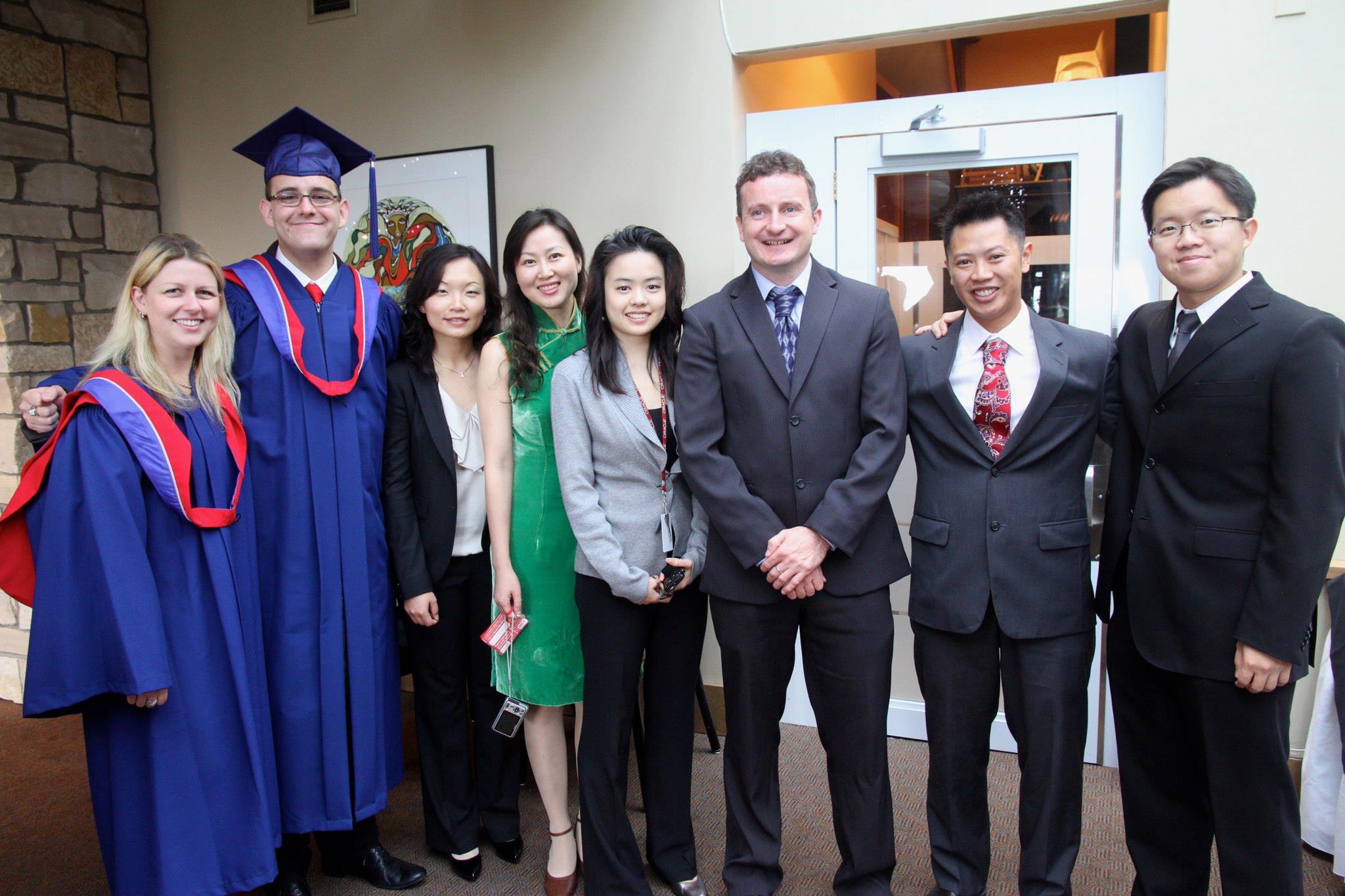 Graduation day - MBA at Simon Fraser University - Vancouver, Canada Sep 2011
Vancouver has become a harsher environment especially for Canadians in their 20'-30's. After traveling and living abroad it became clearer to me. It has become very challenging to buy or rent a place. Chinese buyers started purchasing property in 2002 and since the prices are beyond reach of most of us. Even if we rent we have to provide proof of employment, have to interview, and are expected to do 6 month to 1 year terms. This rent doesn't include furniture, Internet, plates, or electricity. You need to work to make a living and to get to work most likely you need a car. A car needs insurance, gas, oil changes, parking, and maintenance. Even with the Canada line Vancouver is very much still a car city. When you work it takes up your time to commute there, your energy and brain power, and its stressful.
What other choice do we have? We can live abroad in another country like Asia. I've lived in Singapore, Thailand, and Taiwan. Asia offers a high quality of life, better weather, and generally a lower cost of living. You can teach English, learn a language, or even work on-line. You've probably read about people or digital nomads who travel and work on-line. It's 2015 and Wifi, laptops, and the Internet have allowed a growing number of people time and location freedom.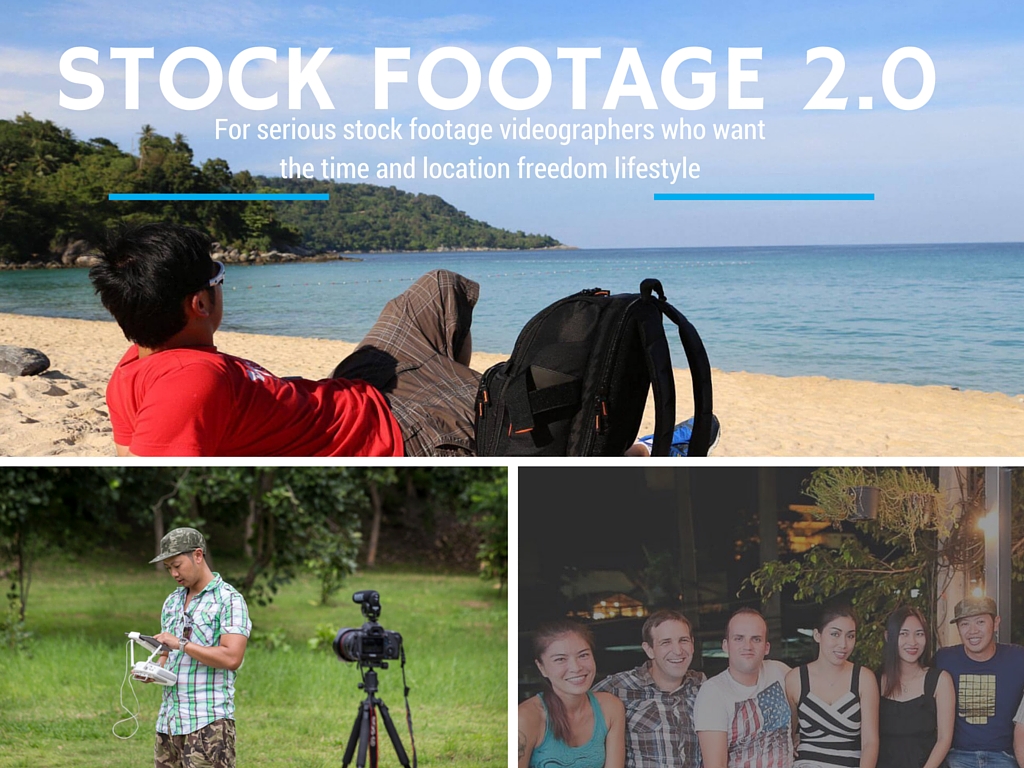 Stock footage is one of the foundations of my online passive income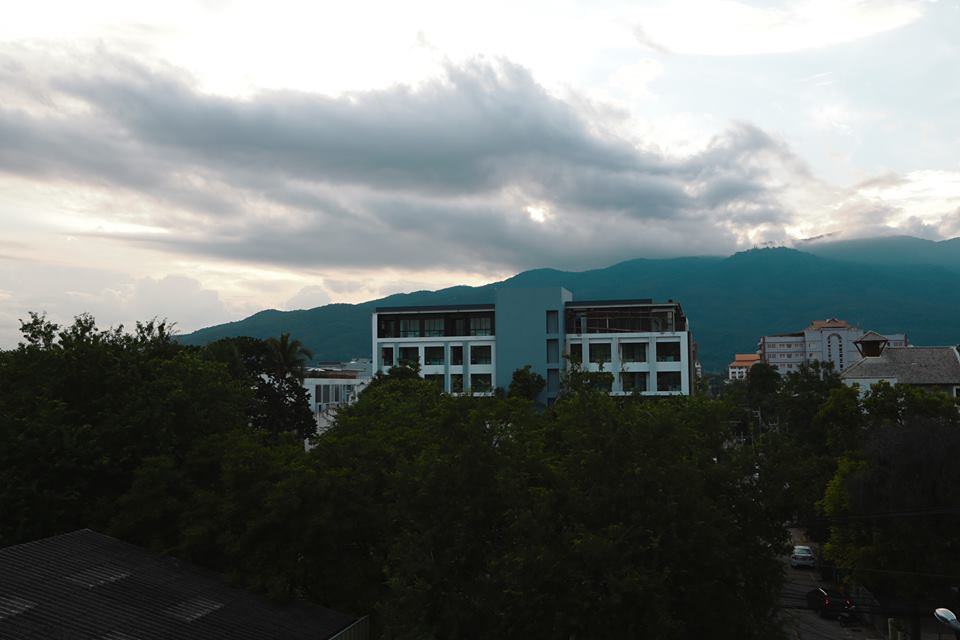 The mountain View from my Chiang Mai apartment

Chiang Mai, Thailand is one of the most popular destinations for digital nomads. I relocated my life here in June and have been living here since. Chiang Mai has been an excellent environment to network, work on my business full-time, make new good friends, and live a comfortable lifestyle at one of the lowest costs in the world. The weather is mostly hot, dry, and sunny. I work a flexible work schedule at various co-work spaces and coffee shops in the trendy area of Nimman. My commute to work could be a 2-10 minute walk or a short motorbike ride. I get weekly massages, Travel frequently, drink cheap Singha beer, and eat delicious cheap good. I do freelance video and have developed several on-line businesses with my passion for video. I've met some good like-minded friends over here that I work with and hang out with. I've also met a Thai girlfriend who is currently living with me. It's a great environment for people getting their start living abroad and just looking for a change. It's a well-traveled destination with many foreigners. It's easy to make the move here.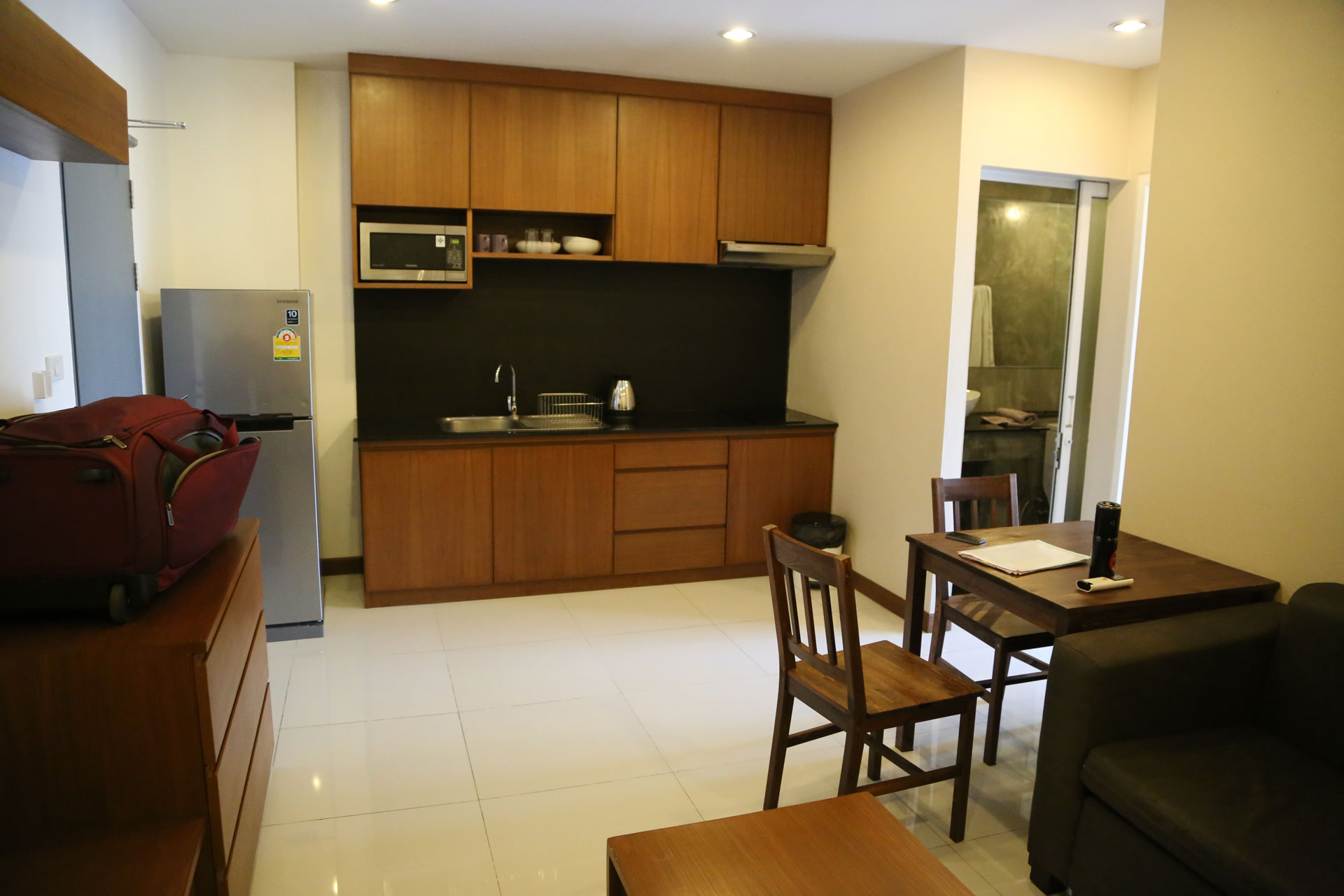 My apartment in Chiang Mai for $556 Canadian

Taipei, Taiwan is a developed modern city in Asia. It's still a gem because for some reason it gets overlooked by foreigners. It's a lot cheaper compared to Canada, offers excellent cheap food, awesome public transport, safe, and it's clean. I learned Chinese here, taught English, and got my on-line businesses started in Taipei. I've always wanted to learn Chinese. I've traveled to China before and Taiwan was such as better place to live and learned the language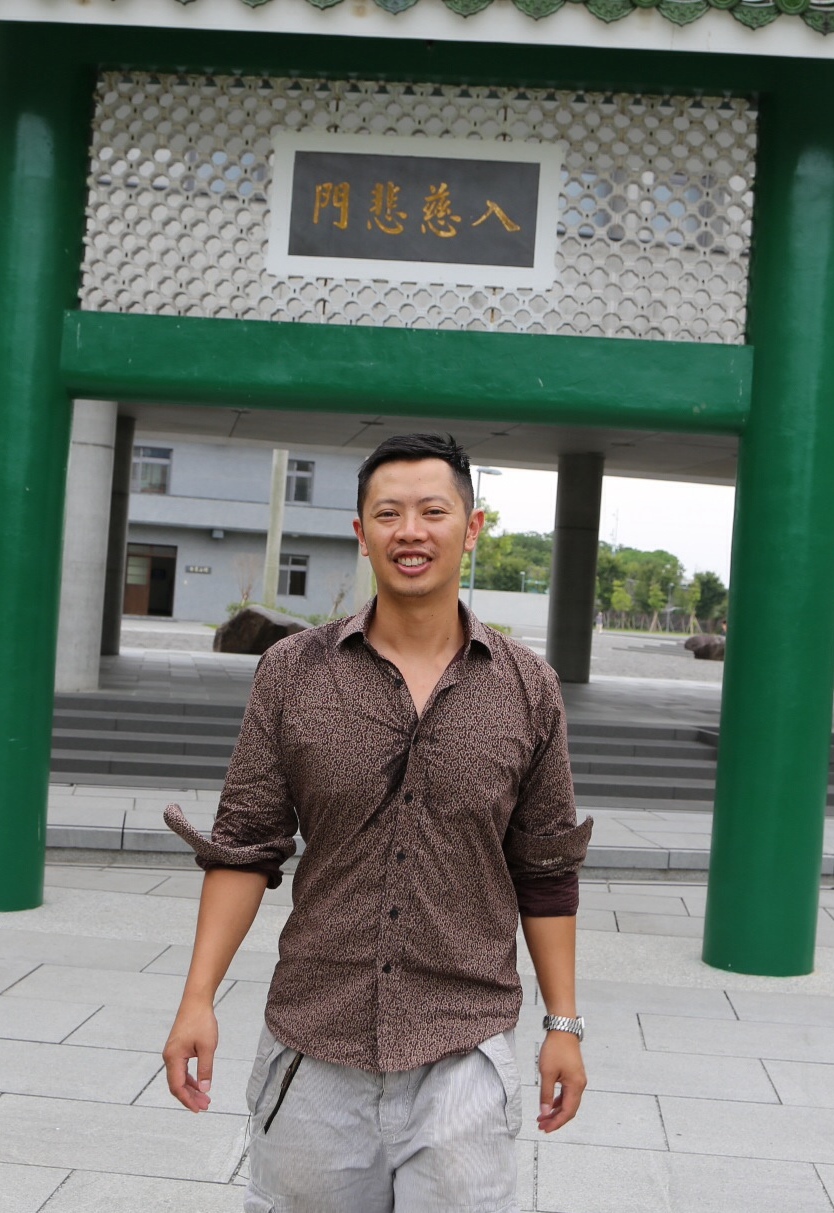 Join Me and Learn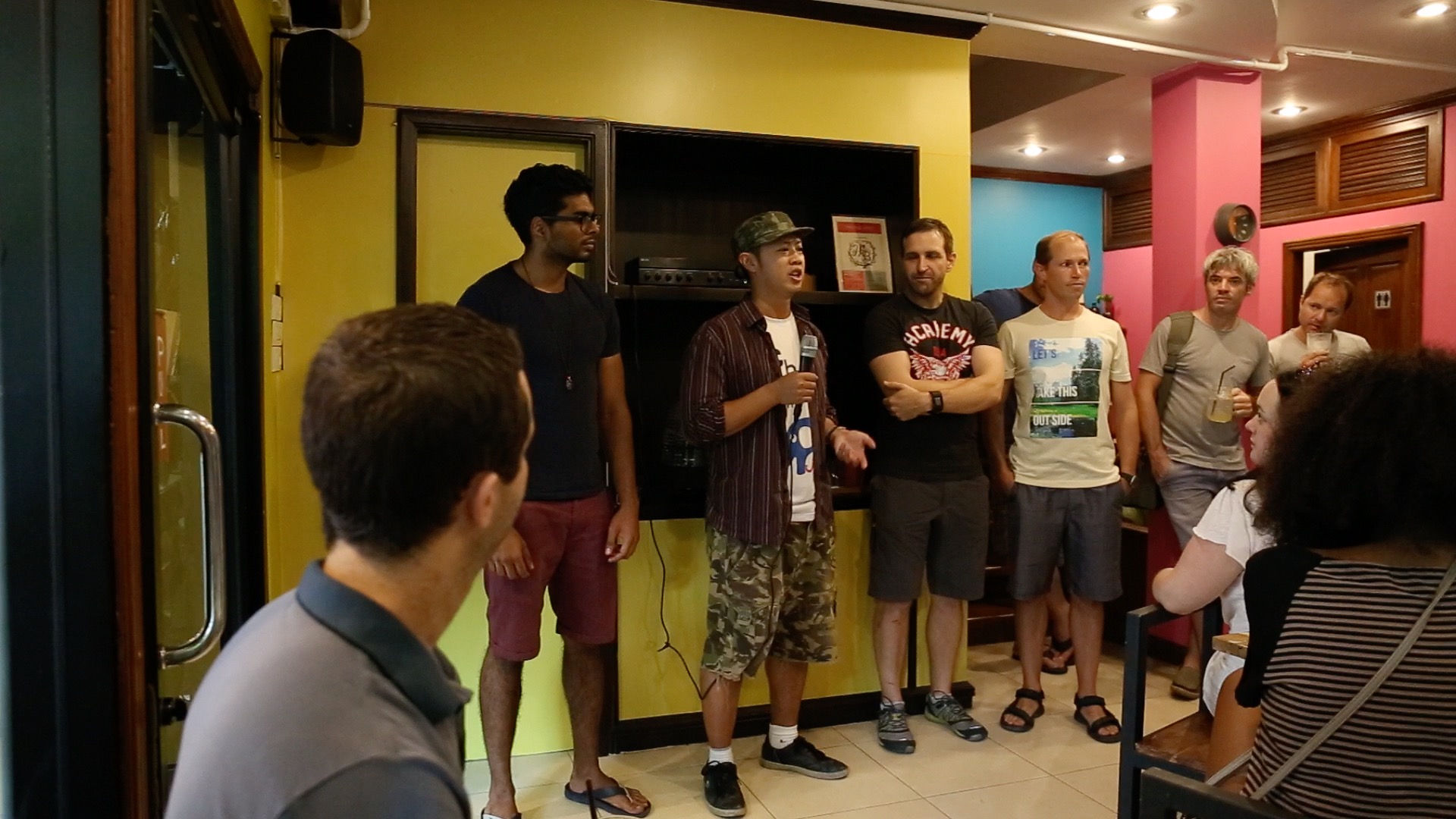 Talking video at the Chiang Mai coffee nomad meet

I'm returning to Vancouver in time for Christmas to spend time with family and friends. I'm bringing my 2.5 years of experience living, working, and building a new life in Taiwan and Thailand to Canada. I've lived and experience the digital nomad lifestyle in Chiang Mai, one of the global mecca's for digital nomads.

I believe my knowledge and experience could inspire and help you experience a better life. This lifestyle is not for everyone, but perhaps it is a great fit for many of you if you enjoy travel and value time and location freedom
Have questions about Free Webinar - Time & Location Freedom using Video: Start an Online business in Thailand & Taiwan?
Contact Greg Hung
When & Where

Online https://attendee.gotowebinar.com/register/2983229405302530050

Vancouver, BC
Canada

Wednesday, January 27, 2016 from 7:00 PM to 8:00 PM (PST)
Add to my calendar
Organizer
Digital Nomad,On-line Teacher, Film-maker, MBA, BA, Entrepreneur
About
Hi! I was born in South Africa but as a child my family relocated to Canada and lived most of adult life in beautiful British Columbia. I remember getting a VHS camcorder and would make and direct my own home videos with my sisters. I attended Simon Fraser University (SFU) with a Communications degree and had another opportunity to film an educational hip-hop video for earth quakes. After I graduated university I went on to have a successful IT career working 13 years in the field.As an IT manager I went onto pursue my MBA at SFU and found inspiration to start my own business and travel and film.By the time I had completed my MBA in 2011 I had found my passion travel, business, and filming.
During a wild and intense 3-year period I sold my house and purchased a camera and traveled the globe with my camera in search of adventure. I traveled to places such as Beijing, Singapore, Shanghai, The Grand Canyon, and Turks and Caicos. During this period a new revolution with the SLR camera was allowing people to create cinema quality video. I spent countless hours trying to learn everything I could from the best to hone my craft.I currently have over 100 videos on youtube and have one of the strongest travel video collections on the Internet. I recommend you check out my videos on-line if you're interested in watching my videos.
After returning to Vancouver I planned my next travel adventure to Australia, Asia, and Taiwan. I sold my car and all my possessions and arrived in Taiwan with my essentials, camera gear, and my dreams. I live in Taiwan for 2 years learning Mandarin, teaching English, and filming travel videos.
In June I relocated to Chiang Mai Thailand, the digital nomad captial of the world. Here I rebuilt my lifestyle networking with other digtial nomads, producing drone course, and filming stock footage around countries like Myanmar, Cambodia, and Vietnam.
My digital nomad lifestyle blog
chicvoyagetravel.com

Video production site
chicvoyageproductions.com