FREE Webinar- "The Truth About Your California Personal Injury and Wrongful Death Case"

Weekly Event - Every Wednesday: 7:00 PM to 8:00 PM (PST)
Event Details

Please Join Us For Our FREE Wednesday Evening Webinar...
"THE TRUTH ABOUT YOUR CALIFORNIA PERSONAL INJURY AND WRONGFUL DEATH CASE"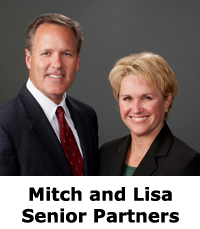 We became lawyers more than a quarter of a century ago because we like to help people. Nothing is more gratifying than making sure the important rights of personal injury and wrongful death victims are protected from wrongdoers and their insurance companies.
When people ask what we do, we tell them "We stop bad things from happening to good people."
Here's the problem we've observed over the past 25+ years...
Most personal injury victims and families experiencing a wrongful death are simply not aware how difficult it can be to legally recover compensation for the harm and devastating loss.  They don't realize that in most cases, victims and their families are forced to take on highly trained claims adjusters and defense attorneys hired by multibillion dollar insurance companies. 
Victims and their families fail to appreciate the fact that trying to handle their own personal injury or wrongful death case without a lawyer is like putting a baby bunny rabbit into a cage with a hungry, full grown lion. The outcome is not only predictable but painful (especially if you're the bunny)!
Insurance is a Big "Profit Oriented" Business
Insurance companies are in business to make money. Each year the major companies earn billions of dollars in profits and their claims adjusters earn huge end-of-year bonuses for minimizing what they pay out in claims and maximizing how much money they help the company executives put in their pockets.
Insurance claims adjusters are highly trained professionals. Their job is to do what's best for their company, not what's best for you. Now, in all fairness and as with any profession, you get the good with the bad. The tough part is that it's difficult, if not impossible, for most people to tell the difference.
And that's why we've put this webinar together.
Don't Be Denied Justice
Too many victims simply don't know how to protect their legal rights. Because of this, they are denied justice.
Well, it doesn't have to be this way. In fact, with good information and the right lawyer, you can protect your rights and receive fair and reasonable compensation. As a matter of fact, in serious injury and life changing cases, selecting and being represented by the right lawyer may be one of the most important decisions you ever make.
The problem we've watched people make over and over is that too many people make the wrong decisions at the beginning of their cases that forever prevent them from obtaining justice. To make matters worse, most of these people never even know they did something wrong.
THE SOLUTION…
To help solve this problem, we decided to share everything we know with victims of personal injury and families who have experienced a tragic wrongful death.  We believe the most effective way to do this is via this free webinar.
You see, there are very good lawyers willing to help you with your case. The challenge for most people is that they simply don't know how to find, interview and then hire these lawyers.
Until now!
During our free Wednesday evening webinar, we show good people exactly how to find, interview and eventually hire the perfect lawyer for them.
We share 3 very good ways to find an experienced and top-rated personal injury or wrongful death lawyer in their town.  We also reveal 9 important questions (together with detailed answers) that you need to ask EVERY single lawyer you interview. Towards the end of the event, we'll show you 8 things that every client needs to know and do to protect his or her rights.
When it's all said and done, the point of our webinar is to simply help protect your legal rights and show you how to MAXIMIZE the settlement or jury verdict in your case.
On Twitter: Make sure to use #JWLAW to follow our live tweets during the presentation!
_______________________
VERY IMPORTANT TIP!  You only have one chance to settle your case or take it to trial. Once you sign the settlement documents or get a jury verdict, your case is over.
Because of this fact, we recommend that you listen to and watch our free webinar BEFORE you talk to a lawyer and BEFORE you talk to a representative of an insurance company.
Organizer
Jackson and Wilson, Inc. has been helping victims of personal injury and wrongful death since 1986.  We are very proud and honored to be a top "AV" rated firm by Martindale-Hubbell.
In addition to also being listed in the Bar Register of Preeminent Lawyers, an exclusive listing reserved for less than 5% of all distinguished law practices in the United States, senior partners, Jon Mitchell "Mitch" Jackson and Lisa Wilson, are both "AV" rated and seasoned trial lawyers.
In fact, in 2009, the Orange County Trial Lawyers Association named Mitch "Trial Lawyer of the Year" for his amazing result in a difficult and tragic wrongful death case.  Other partner accomplishments include been named a "Southern California Super Lawyer"; obtaining an AVVO rating of 10.0 or Superb; and being multiple time members of the Million Dollar Advocate Club (settlement or verdict of $1M or more).  In the past, Mitch has also served as a Judge Pro Tem and arbitrator with the Orange County Superior Court and attorneys fee mediator with the Orange County Bar Association.
Mitch and Lisa enjoy helping people and that's why they became a personal injury and wrongful death trial lawyers.  Over the past 25+ years, they have obtained numerous multimillion dollar verdicts and settlements for their clients. In their spare time they enjoy sharing trial practice tips and ethics with other lawyers across the U.S.  They are both active with the local and national legal community via their participation in the Orange County Bar Association, Orange County Trial Lawyers Association, Consumer Attorneys of California, American Bar Association, American Association for Justice, and National Trial Lawyers Association.
Outside of the courtroom, Lisa and Mitch enjoy family, friends, and youth sports.  As a fourth generation Rotarian, Mitch has served Rotary International as a past Club President 94-95 and Past Assist District Governor.  Lisa is also a leader in Rotary and served as her Rotary club's President in 1998-99.
Not only are Mitch and Lisa partners in their own law firm, but the two first met in law school and have been married since 1988.  They also have two wonderful children which keep them busy between trials.