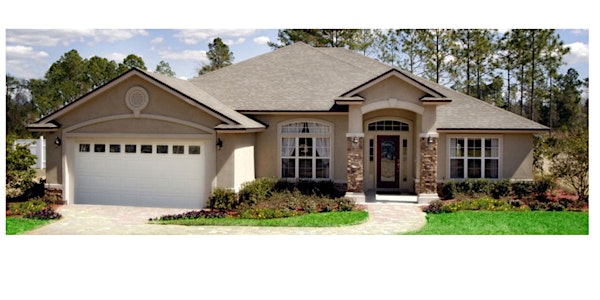 FREE Webinar: The "Hope" Homebuyer Workshop Zoom Meeting ID: 826 1364 4108
FREE WEBINAR: The "Hope" Homebuyer Workshop ZOOM Meeting ID: 826 1364 4108
About this event
📢ATTENTION FLORIDA HOMEBUYERS!🏡
Click Here to Join: Zoom Meeting ID: 826 1364 4108
🌟DO YOU WANT TO BUY A HOME IN 2023 AND JUST DON'T KNOW WHERE TO START?
🌟 DO YOU NEED MONEY FOR DOWN PAYMENT AND CLOSING COSTS?
🌟DO YOU NEED CREDIT HELP WITH QUALIFYING FOR A HOME LOAN?
...THEN THIS FREE WEBINAR WORKSHOP IS FOR YOU!
Learn from our panel of Florida Real Estate Professionals about how you can achieve the American Dream of Homeownership!!!
"The EDUCATION is FREE🆓, The KNOWLEDGE is PRICELESS💎!"
Topics that will be covered:
🏠Credit
🏠Mortgage Financing
🏠Down Payment and Closing Costs Assistance
🏠The Homebuying Process
🏠 Free Resources Available to You
Featured Speakers🗣️🎤
Dedra Jones : (Branch Manager) - Hope for Housing Financial, LLC.
Topic: Home Loans and Mortgage Credit Approval!
Lynita Walter (Broker/Owner) - Atlantic Coast Realty Group & Superior Credit Solutions
Topic: The Homebuying Processing, Navigating the Current Real Estate Market
Chris Sneed (Freddie Mac Credit Smart Instructor/Housing Counselor) - Superior Credit Solutions/Hope for Housing, Inc.
Topic: Housing Counseling, Credit, Downpayment & Closing Cost Assistance
THIS IS A FREE ONLINE EVENT🌎, SHARE IF YOU CARE!
"Get Educated, Feel Encouraged, Be Empowered!"