Sales Have Ended
Registrations are closed
Thank you for signing up!
Sales Have Ended
Registrations are closed
Thank you for signing up!
Take the Grant Ready Challenge & Win Prizes! More Importantly, Get Ready to Win More Grants!
About this event
According to the Grant Professionals Association (GPA), "Before you search for a grant consultant, we recommend that you evaluate your 'grant readiness' to determine if you are ready to pursue grant funding. Key elements of grant readiness may include documentation of your nonprofit status, operating budget, audited financial statements, program evaluation plans, and recent IRS Form 990 filings. Some grant consultants will offer a grant readiness assessment as a part of their services for a fee."
This Grant Ready Challenge is yours for FREE! Sign up today, while space is still available.
Learn how to create documents in the cloud for real-time access to your organization's governance, financial, legal docs. You will also learn how to collect elements for your proposal narratives up front, track funder prospects and archive approved grants.
From the author of the popular How to Be Grant Ready and Win More Grants Like the Pros in 4 Steps, comes this free webinar that will ready your nonprofit to get more funding in less by taking the Grant Ready Challenge.
Being GRANT READY means…
You've taken the appropriate steps to access your nonprofit's capacity for grant seeking.
You're able to respond more quickly to funding opportunities.
You're able to put together grant proposals more quickly and accurately.
Who can benefit from this webinar?
US nonprofits and their administration, staff, volunteers and board members
Retirees who want to give back to their communities
Job seekers wanting higher-paying grant-related jobs helping others
What will you learn?
In this webinar, you will learn how to create a shared system in the cloud to access in real-time your governance, financial, legal, program-specific documents quickly and track funder prospects. You will leave with access to a checklist, worksheet along with knowledge and resources you need to be GRANT READY! When you complete the Grant Ready Challenge (you will get the rules during the webinar), you will be eligible to receive some valuable prizes such as a Grant Readiness 3-ring binder.
How to get certified?
This free webinar is taught by the lead faculty for the Grants Academy who is Grant Professional Certified (GPC). This webinar addresses Competency 2 of the Grant Professionals Certification Institute (GPCI): Knowledge of organizational development as it pertains to grant seeking. It addresses four sub-competencies for Competency 2:
Identify methods for coordinating organizations' grants development with various available funding streams
Assess organizations' capacity for grant seeking
Assess organizations' readiness to obtain funding for and implement specific projects
Identify methods for assisting organizations to implement practices that advance grant readiness
The GPC exam is independently administered electronically by GPCI If you are eligible to take the GPC exam, you may consider taking a GPC Exam Prep online class offered by the Grants Academy faculty who are 100% certified.
Take the Grant Ready Challenge! Register today!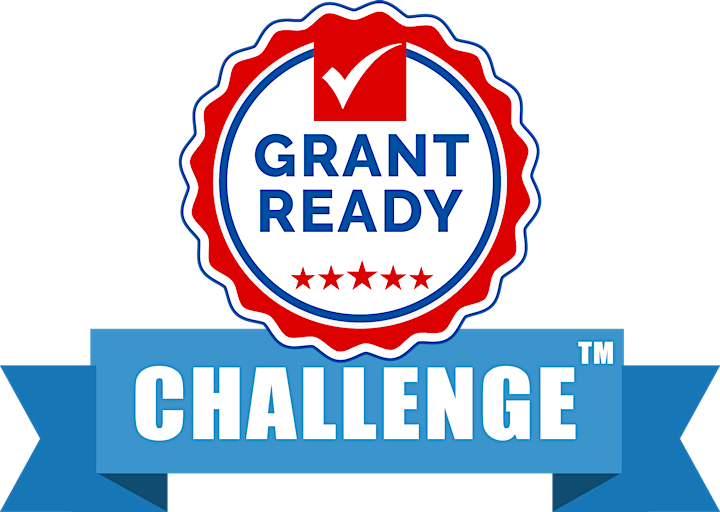 Organizer of Free Webinar - Take the Grant Ready Challenge & Win Prizes!