Description
Visit the Excellence in e-Education website.
An important part of improving the quality of online education offerings within higher education is the process of setting clear expectations for online students, online faculty, and the college administration. During this webinar we will examine some of the consequences that you might incur if you haven't set clear expectations. Additionally, we will look at some examples of the expectations that you can use as the starting point for creating your own institutional list of published expectations.
Have you clearly defined the following items?
What the college expects from online students.
What online students should expect from your college.
What the college expects from online faculty members.
What the online faculty can expect from the college.
Without this information being readily available and widely disseminated you can expect ACFUD (angst, confusion, fear, uncertainty, doubt) from any or all parties.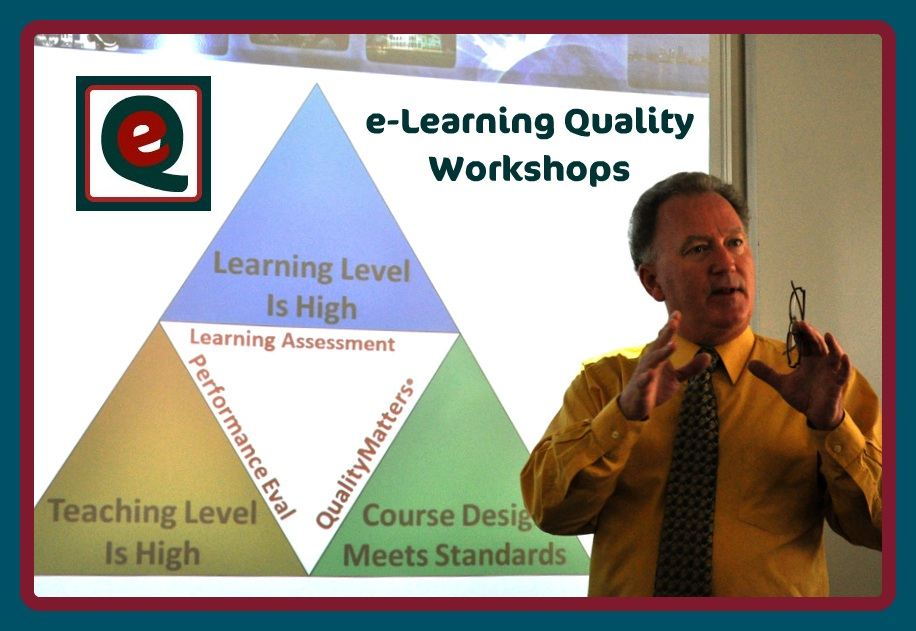 Setting expectations is one important step in the process of holding everyone accountable in e-Education. You quality improvement efforts are not complete without this.
Join us for this free webinar.
Login details will be sent via email to those registered.