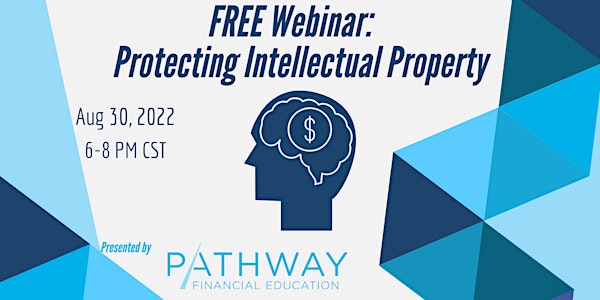 FREE Webinar: Protecting Intellectual Property
Learn to protect what you've created!
About this event
Identifying and protecting your intellectual property can be complex, but Pathway Financial Education understands how important it is in running a successful business. We are so excited to host this webinar on protecting intellectual property and bring this knowledge to you!
This is a FREE webinar taught by subject matter expert, Danielle Merrick, who will provide participants with the necessary tools to identify and protect their intellectual property.
You will learn..
• How intellectual property is defined
• How to identify intellectual property
• How to protect your intellectual property
Additional Information:
Where: Business Webinar
When: Tuesday, August 30th 2022 at 6 PM CST
There is a limited number of slots for this webinar so register today!
Pathway Financial Education is a 501(c)3 non-profit organization that provides small business owners and individuals in under-resourced communities with equity and access to highly credentialed professionals having expertise in financial planning, tax services, law, business management and more. To learn more visit us at www.pathwayeducation.org