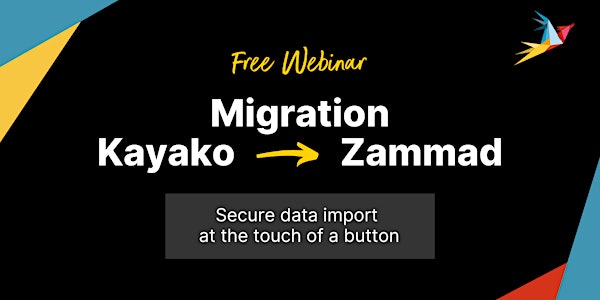 Free Webinar: Migration from Kayako to Zammad (English)
We will show you live how to easily migrate all your Kayako data to Zammad.
About this event
The release of Zammad 5.1 brings a much-desired feature: a Kayako migration wizard! It allows you to import all your Kayako data into Zammad at the touch of a button. Our free webinar shows you how to launch the wizard and which steps to take once your migration is completed.