Description
Inclusion in the workplace cultivates a cohesive environment, as well as an engaging team. This webinar will focus on highlighting thought-provoking and non-threatening actions and words that will assist in creating a positive climate, with a strong focus on the dimensions of diversity.
Facilitator: Thelma Harris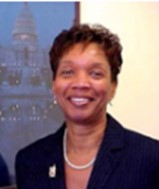 Ms. Harris is President and CEO of Hite Consulting, Inc. (HCI). HCI focuses on providing services in the areas of leadership development, equal employment opportunity (EEO), diversity and inclusion, human capital management, systems and process analysis, and general management consulting services. Her areas of expertise include modernization design, systems reengineering, training and education, fiscal and human resources management, and equal EEO and diversity.
To register for this webinar please click here: http://bit.ly/2sdz95S