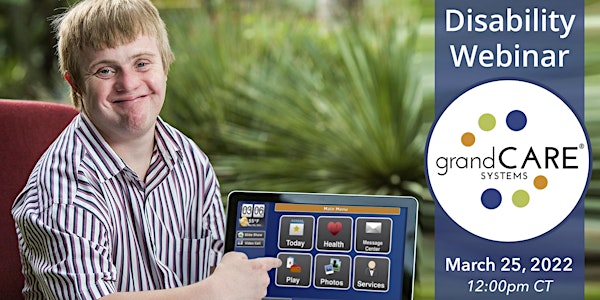 Free Webinar: GrandCare Features for I/DD
Take a deep dive on exactly which GrandCare features are most used by the I/DD population.
About this event
You may know that GrandCare has exploded into the disability space in recent years. But how exactly are people with intellectual or developmental disabilities using GrandCare? What features are they finding most helpful? How do they implement them? In a webinar taking place on March 25th, we will be taking a deep dive into these questions.
What kinds of cognitive assists does GrandCare offer and how are they used?
How is GrandCare used in a group home setting?
How does GrandCare reminders work for non–readers?
How does GrandCare facilitate remote support?
Register for free and join us on the 25th! In the meantime, have a look at these videos.