Description
We discuss, in general, economic indicators for 2018 in light of critical risk factors.
1. International instability.
2. Domestic cultural instability.
3. US Policy: We describe the unintended consequences from the recent shutdown.
4. Technology.
5. Environmental.
6. Bitcoin and digital currencies.
Since these risks are not evenly distributed. we detail which business sectors and geographies will be safer (and thus more profitable) than others. We also discuss where to look for positive factors in certain American political institutions and commercial entities. Finally, we discuss timing and synchronicity.
(Our June 11, 2016 Fully Adjusted Return Election Forecast, which correctly predicted Donald Trump's win, can be found at: http://twisri.blogspot.com/2016/06/why-trump-will-win.html)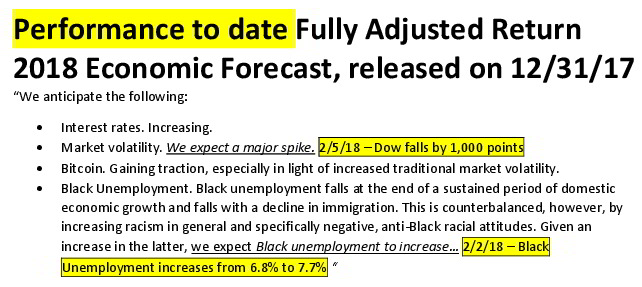 Expanded number of tickets thanks to our sponsor, IFA.
To join the meeting: https://meet637136444.adobeconnect.com/forecast2018/
MUST REGISTER HERE FIRST
----------------
If you have never attended an Adobe Connect meeting before:
Test your connection: https://meet637136444.adobeconnect.com/common/help/en/support/meeting_test.htm
This event made possible by the International Franchise Association. https://www.franchise.org/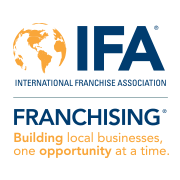 Celebrating 57 years of excellence, education and advocacy, the International Franchise Association is the world's oldest and largest organization representing franchising worldwide. IFA works through its government relations and public policy, media relations and educational programs to protect, enhance and promote franchising and nearly 733,000 franchise establishments that support nearly 7.6 million direct jobs, $674.3 billion of economic output for the U.S. economy and 2.5 percent of the Gross Domestic Product (GDP). IFA members include franchise companies in over 300 different business format categories, individual franchisees and companies that support the industry in marketing, law, technology and business development.