Free Webinar : Double Your Network Marketing Business with Interns

Wednesday, November 2, 2011 from 8:00 PM to 9:00 PM (EDT)
Event Details
We are hosting a free webinar and everyone's invited!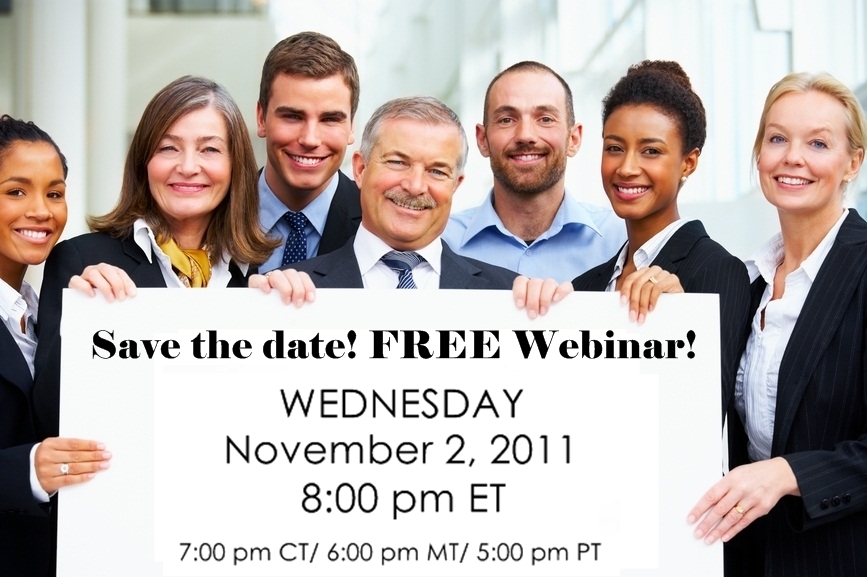 Many solo-professionals and small business owners pursue a network marketing business full-time, part-time, or in addition to another business they own.  Many service people use network marketing businesses to provide complementary products to their clients and customers.
It doesn't matter what kind of network marketing business you are part of, you can work with interns!  And interns do want to work with you! So if you do Mary Kay, Silpada, Pampered Chef, MonaVie, Juice Plus, or another network marketing business, this is for you.
(By the way, anyone can attend this event and learn how to work with interns. While we will focus on network marketing business examples, anyone in any type of business will learn valuable lessons and tools in working with interns.)

Double Your Network Marketing Business with Interns
(do not register with Eventbrite's registration button)

On the Double Your Network Marketing Business with Interns webinar, you'll learn:

How interns can save you time and money, as well as make you more money
Specific things interns can do to support and grow your network marketing business
4 key internship positions for network marketing businesses – these 4 interns can double your business!
How you can offer unpaid internships and still get great talent!
How your interns can generate more sales and referrals for you than you can imagine
How to build your downline teams with interns – what you can do AND what you should NEVER do
And much more!
PS:  Even if you don't have a network marketing business, you'll learn how to double your business with interns.
PPS:  If you are an intern, you can learn what network marketing businesses need, so you can get an internship with one.
To attend, please click the registration link below (do not register with Eventbrite's registration button).  There are limited seats, so sign up today!
Michelle and Julie are THE experts when it comes to teaching solo-professionals and small business owners the secrets of working with interns. They've worked with over 1000 interns in the past 20 years, and, in fact, Julie and Michelle have had over 50 interns work exclusively on Super Interns to grow it from just an idea into a thriving business. They also both have experience in network marketing businesses. All of their interns are unpaid, and all of them are virtual, meaning they work from their own homes. You can do this too!