Description
Critical thinking is essential to effective learning and even productive living. In this webinar, participants will learn to make reasoned judgments that are logical and well thought out. The webinar is designed to improve the ability of participants to engage in reflective and independent thinking, to solve problems systematically, and in a way that represents the highest and greatest organizational good (efficient and effective processes and practices). 
Facilitator: Allan Schweyer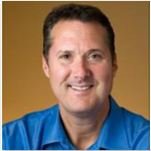 Allan Schweyer, is the Executive Director of TMLU Inc. He develops curriculum for traditional and online courses and workshops for a variety of clients. Prior to founding TMLU, Allan was the President of TMGov.org, a 200,000+ member learning and research community focused on serving US government employees. Allan helped start the Human Capital Institute in 2004 as its first president and was instrumental in growing the organization to more than 150,000 worldwide members by 2009.


To register for this course please click here: http://bit.ly/2s8nz0u