Description
Effective communication tools have become a more essential part of every employee's day-to-day interactions and are a requirement for success at work. Questioning is a powerful tool that is often overlooked in communications training. This webinar brings a unique insight into the effects of positive questioning, not only as a method of gathering information or interrogating, but as a communication skill that can assist in coaching, problem solving, stimulating ideas, encouraging discussion, expanding alternatives, and gaining understanding.
Facilitator: Robin Roggenkamp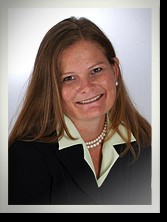 Robin Roggenkamp has a track record of success in helping great leaders become even more effective. She is repeatedly requested and trusted by C-Level executives, Senior Executives (SES), Executive Directors, Military Leadership, Industry Peers, and upcoming executives to provide one-on-one coaching, leadership team development, succession planning, training, facilitation, retreats, and career transition guidance. She is known for being a positive change-agent, inspiring cost-savings and agility, and supporting high-profile leaders and their teams through peak times, major changes, difficult or emotionally-charged conversations, and complex or high-risk decisions.
To register please click here: http://bit.ly/2s98fRb