FREE WEBINAR: 4 Reasons to Kick Commerical Cleaning Products to the Curb wi...
Actions and Detail Panel
FREE WEBINAR: 4 Reasons to Kick Commerical Cleaning Products to the Curb wi...
Tue, April 18, 2017, 7:00 PM – 8:00 PM EDT
Description
CLASS HAS BEEN CANCELLED
OUR APOLOGIES
Cleaning products today are some of the most harmful substances we come into contact with on a daily basis. The good news is you don't have to use them. Making your own cleaning products is easier than you might think. Let Olivia MacMillan guide you through the four biggest reasons to kick toxic products to the curb.
To attend this free webinar, please use the following link:
https://attendee.gotowebinar.com/register/1175058353527890690
---
About the instructor: As a little girl, Olivia used to take the little nurse's kit that her mother had given her and cover an elderly neighbor with Band-Aids while dispensing candy aspirin. Little did she know that sweet playtime was her first step onto the path of her destiny as a healer. Olivia had a consciousness awakening in 2010 which led her to her destiny as a Reiki practitioner of which she is a Usui/Holy Fire Reiki Master. Still not feeling finished, Olivia found her calling with aromas and went through an extensive certification program to become a Registered Clinical Aromatherapist and her affinity for all things natural led her to also seek her certification as a Crystal Healer and to become an Herbalism student. Next up for Olivia as a healer, she says she wants to change the world, one balanced, self-healing spirit at a time.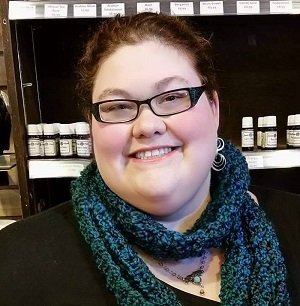 Save
Save
Save
Save