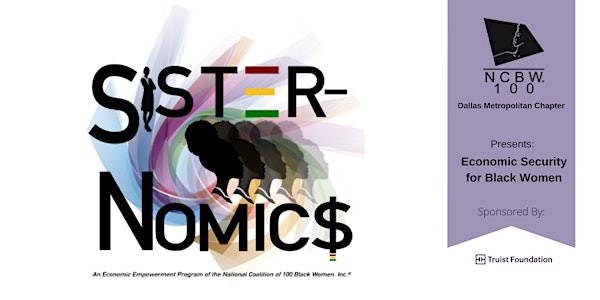 FREE Wealth Management Webinar: Economic Security for Black Women
Economic Security for Black Women – Help Businesses Survive COVID-19
About this event
NC100BW's economic empowerment programs focus on financial literacy, family wealth building, and entrepreneurship. Our programs include comprehensive workshops and seminars that promote economic self-sufficiency. The organization's chapters are comprised of African American women who understand the power of collaboration and the need for a commitment to service while making a difference in the communities we serve.
We are passionate about our mission and touching the lives and hearts of those we assist. The goal of NC100BW's partnership with Truist Foundation
(1) promote increased financial literacy
(2) encourage retirement planning and wealth-building strategies regardless of the life cycle stage each woman currently finds herself
(3) professional development opportunities.
To this end, the Dallas Metropolitan Chapter, has launched a virtual program series to educate our communities on the importance of sound financial literacy.
Economic Security for Black Women, Part 2 - Help Businesses Survive COVID-19
Speaker: Brittany Willis, Entrepreneur and Owner of Eight28 Enterprises Consulting
Date: Wednesday, December 16, 2021
Time: 7:00pm – 8:30pm
REGISTER AND ATTEND OUR DECEMBER 18, 2021 Session for a chance to win Family Finance 101 Bundle to include:
Family Finance 101 Digital Course
3 hours, 18 modules
136 financial principles for becoming debt free, earning an 800 credit score, and becoming a certified entrepreneur
2 Complimentary Consultations with DJTMC
6 e-books
The ABC's of Wealth
How to Buy Home Owners Insurance
How to Buy Auto Insurance
How to Buy Life Insurance
How to Retire from the City
The Cost of Financial Ignorance
Valued at $3000+
Class Objectives:
 Tips on Managing Your Business Through a Crisis
 Strategies for Managing and Motivating Employees After a Pandemic
 Additional External Resources to Assist Business
 Financial survival and resources to help chart a path forward as quarantines lift
This webinar is available to anyone interested to attend and will be hosted via Zoom. Zoom details will be sent to registered email addresses on December 15, 2021.
Brittany Willis
Entrepreneur
Franchise Owner,@pjscoffeenorthdallas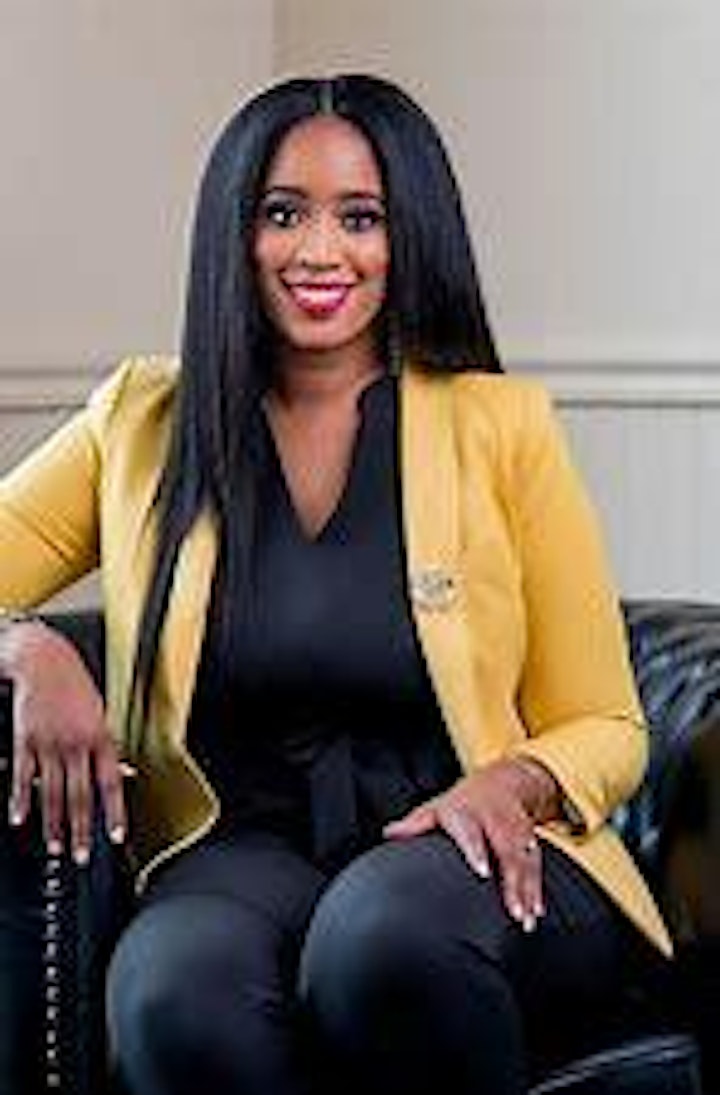 Organizer of FREE Wealth Management Webinar: Economic Security for Black Women
NC100BW Dallas Metropolitan Chapter serves as an advocacy organization focused on the empowerment of Black Women and Girls through programs that meet their diverse needs. Our members are dedicated to education, health, political awareness, civic engagement, and leadership development.
The newly established Dallas Metropolitan Chapter will work diligently to foster initiatives that will directly impact our communities. Our vision is to see Black Women and Girls live in a world where socio-economic inequity does not exist.
The Dallas Metropolitan Chapter also collaborates with other organizations to develop programs that benefit the community. We are passionate about our mission to advocate on behalf of Black Women and Girls to promote leadership development and gender equity in the areas of health, education, and economic empowerment.
The Dallas Metropolitan Chapter is a 501c3 tax-exempt organization, receiving support from local corporations, foundations, federal agencies, and other organizations. In addition, a substantial portion of the annual budget is received from membership dues and fundraising efforts.