Taste the artistry of local vendors as you explore Vizcaya's historic farm and village.
About this event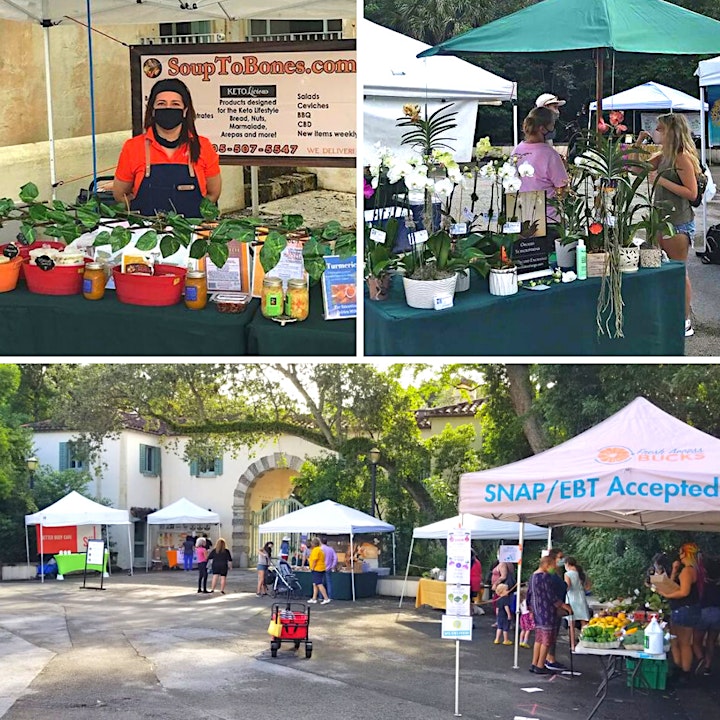 Register here to remain informed about the latest market updates, including confirmed vendors.
Welcome to the Vizcaya Village Farmers Market! Starting November 22, 2020, the Vizcaya Village Farmers Market will take place at the Vizcaya Village every Sunday from 9:00 a.m. to 2:00 p.m. The Vizcaya Village is located at 3250 S. Miami Ave. Miami FL 33129.
Taste the artistry of local vendors as you explore Vizcaya's historic farm and village. Discover fresh-made delicacies and hand-crafted goods, fruits and vegetables, baked goods, vegan products, and more. A list of confirmed vendors will be announced soon.
This is a rain or shine program.
IMPORTANT NOTE: Farmers Market admission does not include free admission to the Main House and formal gardens on the East side of the estate. The address to Vizcaya Village is 3250 S. Miami Ave. Miami FL 33129.
BRING YOUR COMPOST
Starting November 29th, you can make your trip to the market a little greener by contributing to Vizcaya's compost program. Drop off your compost at the designated bin and help feed the plants in Vizcaya's formal gardens.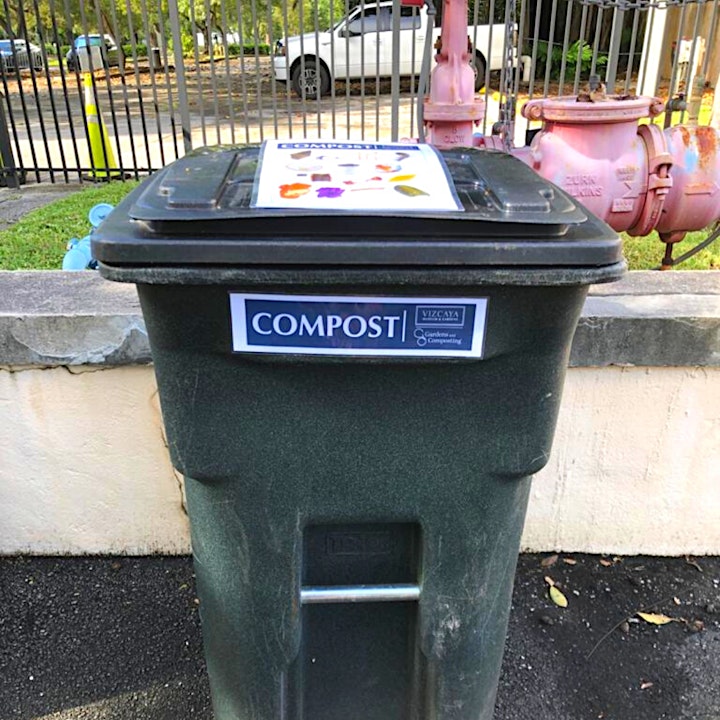 WANT TO BE A VENDOR?
Interested in becoming a vendor? Please fill out the online application. Got questions? Email art@urbanoasisproject.org
Thank you for your interest and we look forward to seeing you at Vizcaya!.
FREQUENTLY ASKED QUESTIONS:
Can I bring my dog or pet?
Pets are not permitted inside the market for social distancing and health reasons. The presence of our furry friends can encourage people to gather and interact with visitors outside their party, violating social distancing practices. To help us best enforce these safety standards, please keep your pet at home.
Is the market FREE? Why should I register?
Yes, the market is free and open to the public. We encourage everyone to register online to help us track attendance for social distancing purposes. By registering, you are also able to receive updates about the market, such as updated vendor lists and special offers and discounts.
What does the market include?
By visiting the Vizcaya Village Farmers Market, you get access to shop from up to 20 local vendors. You also get the exclusive opportunity to explore Vizcaya VIllage for free. This hidden side of the Vizcaya estate was built in 1914-1916 and features 11 historic buildings. The Village is only open to the public during the market.
Can I visit the Main House and gardens for FREE?
No, entry to the Main House and gardens on the east side of the property is not included with market access. This portion of the estate requires the purchase of museum admission ($8-$18). Tickets can be reserved online.
What vendors will be present?
Please check the event description for the latest list.
I'm a Vizcaya member. Do I get a discount?
Yes, Vizcaya members get 10% off purchases at the market. Just show your member ID.
Organizer of FREE | Vizcaya Village Farmers Market
Vizcaya Museum and Gardens is a National Historic Landmark that preserves the Miami estate of agricultural industrialist James Deering to engage our community and its visitors in learning through the arts, history and the environment. Built between 1914 and 1922, Vizcaya is one of the most intact remaining examples from this era in United States history, when the nation's most successful entrepreneurs built estates inspired by the stately homes of Europe. Vizcaya features a Main House filled with a decorative art collection, 10 acres of formal gardens, a rockland hammock (native forest), mangrove shore, and a historic village that is being restored to tell Vizcaya's full story and provide additional spaces for programs and community outreach, including those on agriculture. Vizcaya has been a community hub since it opened to the public in 1953; it currently welcomes about 300,000 visitors annually.
Located on Biscayne Bay at 3251 South Miami Avenue, Vizcaya is open Wednesday through Monday from 9:30 a.m. to 4:30 p.m. Closed Tuesdays, Thanksgiving Day and Christmas Day. For more information, visit www.vizcaya.org, connect via social media, or call 305-250-9133.