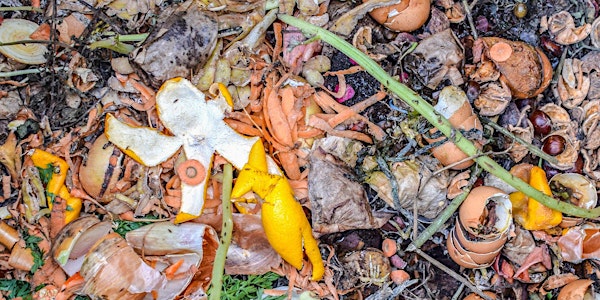 Free Virtual Home Composting Workshop
Learn how easy it is to make compost in your backyard from household food scraps, leaves and yard trimmings.
About this event
A FREE Virtual Home Composting Workshop will be offered on October 29, 2022, from 10:00 a.m. to 12:00 p.m. Practically anyone can learn to compost or improve their existing compost techniques by following some basic steps taught in the Workshop. Free instructional materials on home composting will be provided via email and upon request.
The instructor, Todd Sutton, an expert with more than 30 years in the environmental field, has appeared on national television including Discovery and History channels, and has educated thousands on waste prevention, reuse, recycling, and composting.
Good Reason to AttendFood waste disposal is a national problem. Food waste is the largest discarded material category in the U.S. accounting for 14.1 percent of the municipal waste stream at 34.3 million tons per year. Food waste sent to a landfill is buried and decomposes in the absence of oxygen which produces methane, a significant greenhouse gas. In terms of greenhouse gases, methane is 21 times more potent than carbon dioxide.
Composting your yard trimmings and food scraps is easy, adds nutrients to your yard and garden, kind to our environment and good for you too! Save money, save water, and conserve natural resources. If done correctly, a compost pile can produce finished compost within three months which can be used as a soil booster.
All Contra Costa County residents are welcome. This event will be hosted live online via Zoom. Participants will be emailed the Zoom link once they are registered. To learn more about composting or recycling, just go to http://www.cccrecycle.org/.