Sales Have Ended
Ticket sales have ended
Class will be hosted on MixPose platform To access the class please visit https://mixpose.page.link/skyflying_yoga
Sales Have Ended
Ticket sales have ended
Class will be hosted on MixPose platform To access the class please visit https://mixpose.page.link/skyflying_yoga
Join us for a 60 minutes free virtual online gentle yoga with Sarah Tan! Free Yoga Class and Online Yoga Workout, Gentle Flow
About this event
To access Sarah Tan's next free Gentle Flow Yoga live stream yoga class, view this link!
The class will be FREE over the web, chrome is preferred browser.
The class is hosted on the MixPose platform -- please make sure you have signed up before the class
Join our Live Stream Free Online Yoga Class Community!
MixPose Live Stream Online Yoga is a livestream platform specifically devoted to yoga and fitness classes. We offer a unique AI pose-tracking technology that provides feedback to instructors and users, creating a more interactive and specialized experience for virtual yoga. We are Online Yoga for beginners friendly. And there are Free Yoga and Online Yoga classes every week.
Wellness has always been an important issue for us. COVID19 has resulted more and more people staying home, and gyms/yoga studios closing down. We want to better the experience for live streaming exercising as well as tackling the growing problem of loneliness.
We are devoted to developing yoga community and improving health, all while in the comfort of your home. As we are starting up, we have many free yoga and online yoga classes from wonderful online yoga instructors available multiple times a day. We welcome all ages and levels of experience to join - Simply sign up and join a class to start!
See more information about our live stream yoga platform and sign up for free yoga classes on our website: https://mixpose.com/
How to Attend Your First Free Live-Stream Yoga Class
Use Web, iOS or Android at https://mixpose.page.link/yogaclass
In order to attend the class for FREE please use the web.
About the Yoga Instructor
I took my first yoga class 20 years ago in a tiny fitness studio in London where I found out about the benefits of flexibility. Ever since then, I have been practising yoga on and off whilst moving to several countries. As an energetic and active person, I also enjoy many types of sports such as biking, hiking and cross-country skiing. Having several sports related injuries allowed me to start to pick up practising yoga again. After experiencing positive changes in my own body throughout the years, I decided to deepen my practice and become a certified yoga teacher. I completed the RYT-200 hour Yoga Teacher Certification in October 2020, particularly developing interests in Ashtanga and Vinyasa.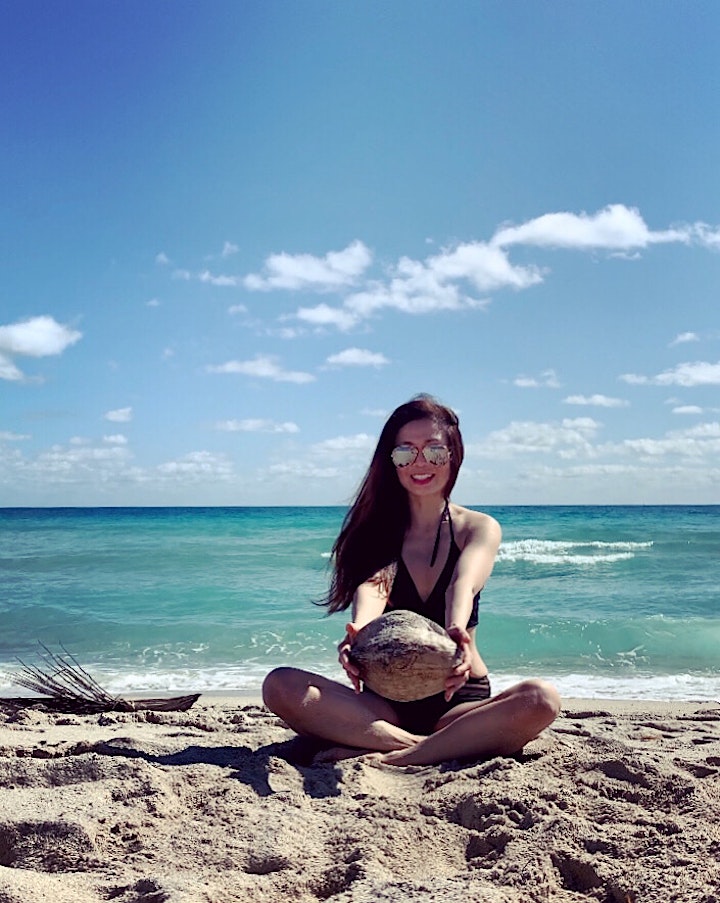 Organizer of Free Virtual Gentle Yoga Flow with Sarah Tan — Seville
While our initial app was designed to deliver yoga to its consumers with convenience and digital accessibility in mind, the intention to take it to the next level didn't form until pandemic struck the globe. We truly believe that everyone deserves access to health, wellness and peace of mind, and that is what inspired us to create a platform that can make this a possibility in spite of a world being forced to close its doors. MixPose equips you with the technology to participate in online virtual livestream yoga classes from anywhere in the world, and from the comfort of your own homes.
MixPose delivers the option to join free yoga classes with your friends and receive feedback and assistance from expert instructors. Join a public class with other yogis and immerse yourself in the experience of a real-life yoga session. For those who prefer anonymity, we also offer a privatized feature that ensures you will only be visible to your instructor so that you are still able to benefit from interactive feedback.
We firmly believe that health and wellness should be accessible to everyone, which is why we offer a multitude of free yoga classes at no cost to you!