Description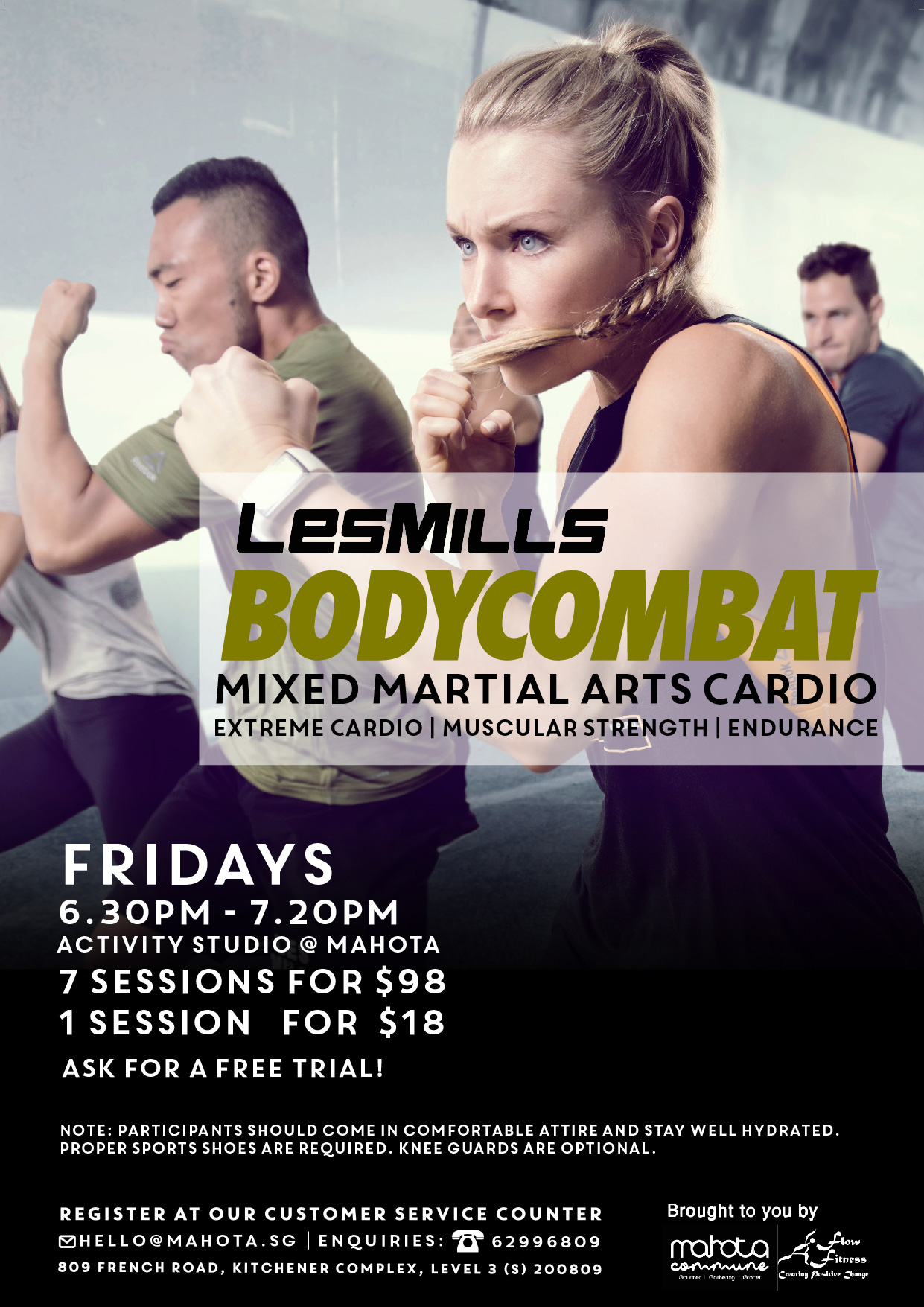 Step into a BODYCOMBAT workout and you'll punch and kick your way to fitness, burning up to 740 calories along the way.
This high-energy martial arts inspired workout is totally non-contact and there are no complex moves to master. Intense sessions great for building up endurance and strength, come release stress, have a blast and feel like a champ.

Ask for a FREE Trial on Friday from 6.30-7.20pm! Call us at: 6299 6809 or email to hello@mahota.sg to sign up!