Description
WOOHOO!! FUN YOGA CLASS FOR KIDS! Wouldn't it be nice for your kids to pick up yoga in a fun group setting with imaginative play, creative storytelling and songs? Let them improve their balance and focus through this healthy exercise! Ideal for ages 4 to 8.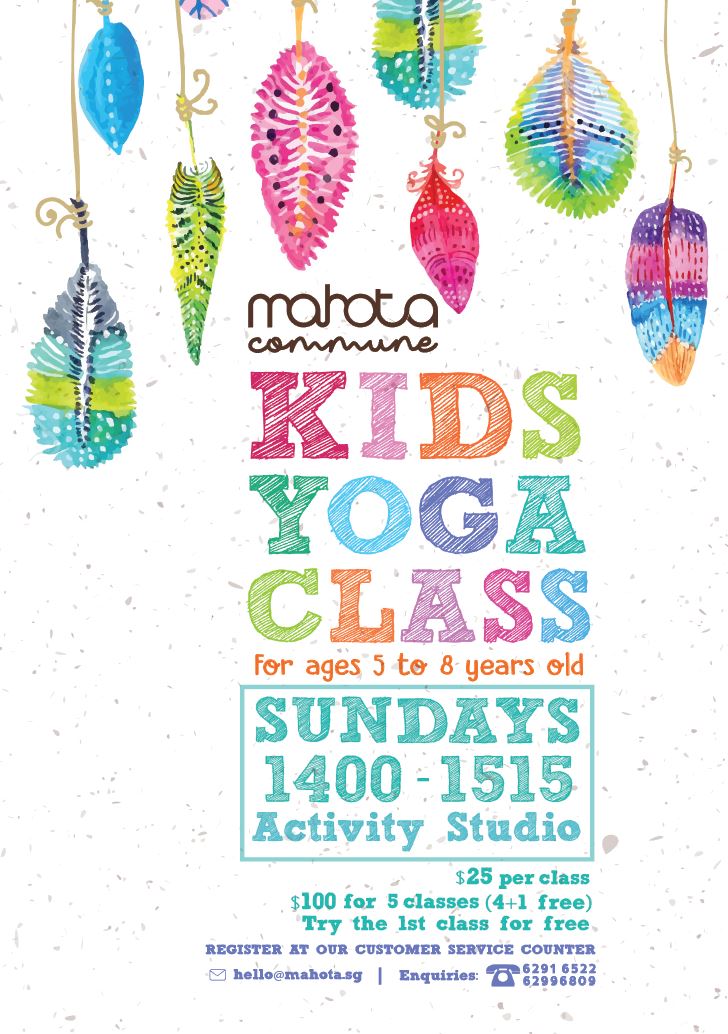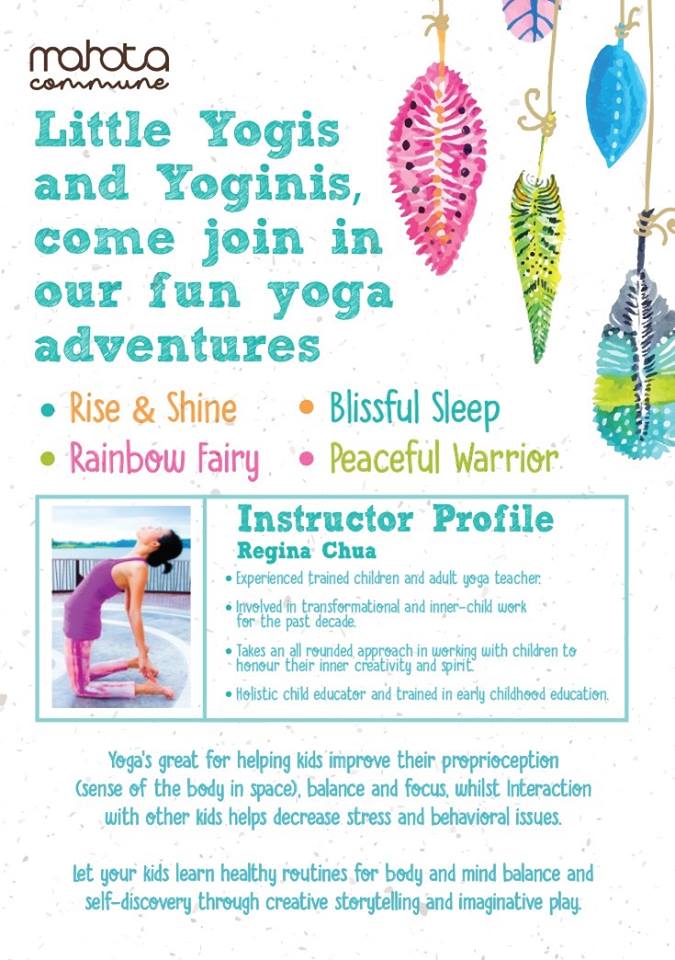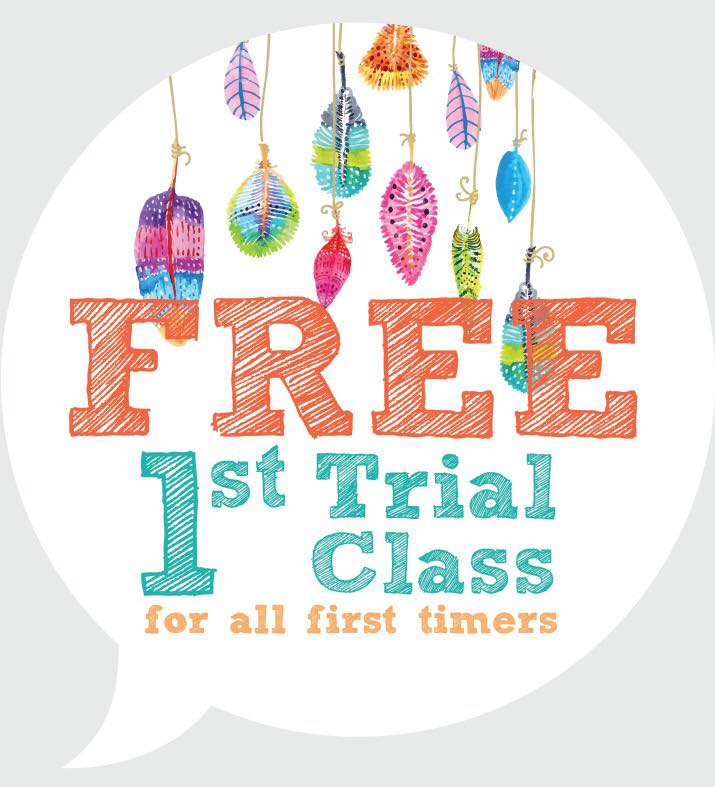 Call our friendly Activity Coordinators at 6299 6809 to sign up for our events and related enquiries.
Bring your Friends and Family and let the Gathering of Goodness begin!