A community circus showcase in the brand new Trenton Circus Squad Big Top Tent! Prepare to be amazed!
About this event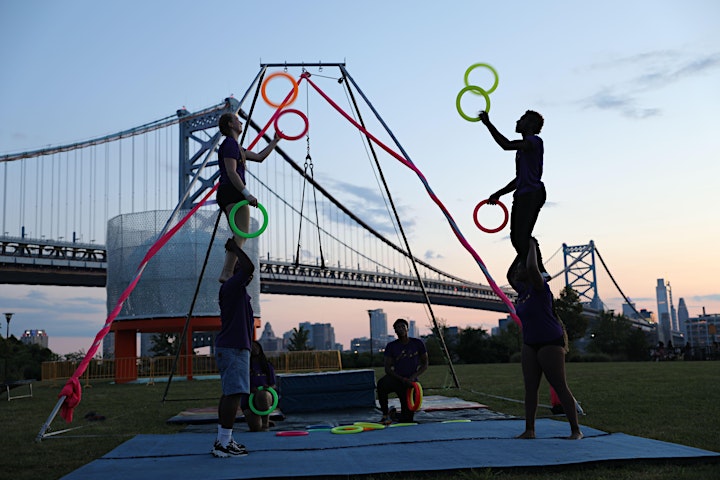 From June 30 to July 9, Trenton Circus Squad (TCS) returns to Cooper's Poynt Park (801 Delaware Ave, Camden, NJ) for its Big Top Tour, an annual residency featuring 11 public performances by its Youth Squad members. Additionally, the non-profit organization partners with local youth organizations to invite children to participate in free workshops led by squad members and coaches. Since 2016, TCS's Big Top Tour has traveled around New Jersey presenting 90-minutes of daring feats by Youth Squad performers, including dazzling acrobatics, high-wire walking, and unicycle stunts. This year's Youth Squad is comprised of 10 New Jersey-based members, led by Program Manager and Philadelphia local Karen Ladd.
This year's tour features a new state-of-the-art Big Top Tent created by Canobbio Textile, an Italian-based company known for manufacturing tents for global circus powerhouse, Cirque du Soleil. The new tents boasts a 28-meter canopy with a bleacher section that can seat up to 350 audience members each show. Attendees can look forward to classic circus concessions such as popcorn and cotton candy served while they take in the Youth Squad's incredible, high-flying act.
Donations welcomed and much appreciated.