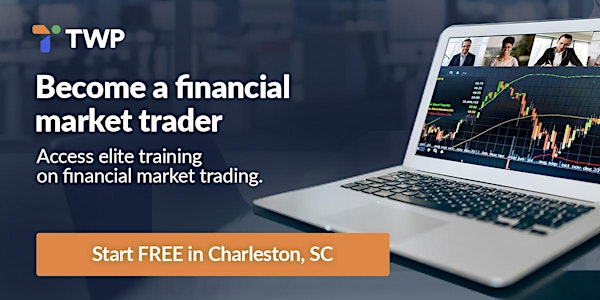 Free Trading Workshops Charleston, SC - Hilton DoubleTree N. Charleston CC
Join us for our FREE Financial Market Training Event in Charleston, SC! Elite education from top traders with 100+ years of experience.
When and where
Location
DoubleTree by Hilton Hotel North Charleston - Convention Center 5264 International Boulevard North Charleston, SC 29418
About this event
Educating people all over the World about leveraging the Markets
Trade With the Pros, Rick Meadows has over 15 years of successful Trading experience and understands the tools and knowledge needed to help enlighten people in becoming part-time or full-time Traders – as well as how the Markets really work. Rick's focus has been in the Futures Market and he has seen the benefit in leveraging Futures, Forex and the Options Markets. He has trained aspiring Traders across Asia, Europe and North America! Rick's focus on the psychology of building wealth and income, has helped people from all experience levels gain independence over their Trading accounts and their financial future.
Now LIVE in Charleston, SC – Trade With The Pros
Live Online Classes - Build your skillset in real-time
Handpicked Professional Trades - Learn from the experts
Funded Trader Program - Let us help with your Trading Capital
Live Trade Rooms - Like-minded people with similar goals
Accountability Coach - Get a go-to support system
No experience in Trading? No problem.
When you attend our Live Preview Class, we'll show you how to potentially take control of sky-high inflation and a dipping market. Our trading experts shed light on how the markets could help you. We'll cover:
Buying and selling strategies
Common trading mistakes
How to navigate trading software
100% No Commitment Needed – Our mission at Trade With the Pros is to share our knowledge and Professional experience with those who are ready to take control of their financial future.
Meet us at the Beautiful DoubleTree by Hilton North Charleston Convention Center!
5264 International Blvd, North Charleston, SC 29418
Limited seats available for our Live In-Person Preview Class. Don't wait! - Reserve your seat Today!