Description
Come visit our Toastmasters meeting as a guest!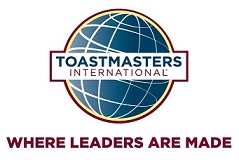 At Columbia University Toastmasters, we provide a friendly environment to exercise your public speaking and leadership skills.
At our meeting, you will see some great member prepared speeches, speech evaluations and get the opportunity to participate in a table topics session.
All guests are welcome. We are open to the general public.
This meeting will be held at Columbia University - Lewisohn Hall, Room 212D.
Please arrive by 2:50 PM and bring a pen.