Description
Come visit our Toastmasters meeting as a guest!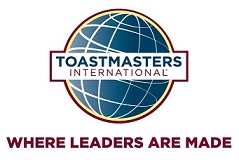 At Columbia University Toastmasters, we provide a friendly environment to exercise your public speaking and leadership skills.
At this meeting, you will see eight great member prepared speeches and speech evaluations.
All guests are welcome. We are open to the general public.
This meeting will be held at Columbia University - Uris Hall, Room 141.
Please arrive by 2:50 PM and bring a pen.