Description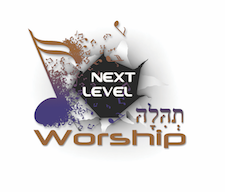 Heal Our Land

A night of Prayer, Praise and Worship.
Sunday, February 19th from 6:00-9:00 p.m.
Refreshments and fellowship after the worship service.

II Chronicles 7:14: "…if My people, who are called by My name, will humble themselves and pray, and seek My face and turn from their wicked ways, then will I hear from heaven...and heal their land!"

Please join us for this very special event! Led by the team of Next Level Worship, our purpose is to bring a sacrifice of prayer, praise and worship to Yahweh. Implementing a wide variety of music, from Messianic, Contemporary, Gospel and Hymns, we join our hearts and voices to lift up the Name of God Most High, and to give honor to His Son, Yeshua HaMaschiach (Jesus, the Messiah).

Come with hearts prepared to seek His face, intercede for our country, and build for Him a habitation of praise!


Register for this event: https://www.eventbrite.com/e/free-to-worship-2017-heal-our-land-tickets-28292558805
Tickets available starting December 1, 2016.