Free to Feel Art Experience: Love through the Elements
Description
An experience that uses emotions as the fuel for creation and connection.

A unique format that combines live music, spoken word poetry, movement, and art. Not your normal night out.

a night where emotions are the paint
movement is the paintbrush
poetry and music are the muses
and you are the artist

Imagine a night where you explore and experience connection through the elements: Fire - Water - Earth - Air. Where you go deeper into the emotional twists on the river of life: Anger - Sadness - Joy - Hope with yourself and others in an accepting and magical space of color and light.

As if... ecstatic dance meets escape the room, where you create art from emotions and leave as the masterpiece.

From the Artist and Maker of TAPIN, and the Author of Free to Feel, Anne Koller and her team of artists summon you to a night of poetry, music, movement and art. Join us after for a cozy, integration circle with food and beverages, our version of a "Conscious Reception." As part of a multi-city art tour for the Free to Feel book.

Take a peak at what you might expect: https://www.youtube.com/watch?v=hJgX9Umm53I

What to Expect: Through the senses

Arrive wearing your favorite elemental color (Red=Fire; Water=Blue; Green=Earth; Purple= Air)
Hear raw and inspired poetry from Free to Feel
Move to live music designed and performed by talented musicians
Paint your heart out
Meet new friends
Take a piece of the art with you
Showcase the collective art canvas at the Parade for Love


*Tickets at the door are $35
Ticket profits go towards artist costs, no refunds.

*Doors close at 7:30pm (Please arrive before)
IN SERVICE OF LOVE
A NOTE FROM KARLA (founder of the Parade for Love & Choose Love Now)
I was introduced to Anne in the springtime of 2016. We were both newly certified Kundalini Yoga Instructors from different programs and felt we had a lot in common. Karla took Anne's Aqua cycling class, hated it, but loved Anne! We became roommates in East Harlem before Anne moved to San Fransisco. We quickly discovered that our similar interests were matched by our similar lineage, and have a high probability of relation through the Koller line in Wisconsin (my grandma and her great aunt are researching confirmation of what we feel to be true.) The sisterhood we've grown is a deep friendship and heart connection. I am thrilled to lift up Anne's new work, Free to Feel and I'm not surprised that she has birthed this unique experience that calls everyone to new levels of the creative expression and fully feeling into every moment. I am inspired by Anne's bravery, open heart, and unlimited creative force that went into curating this experience. I am so pleased to welcome Anne Koller back to NYC and present you with this transformational work.


ABOUT THE LEAD ARTIST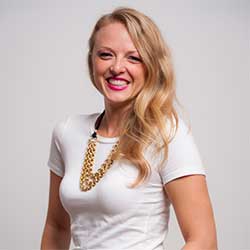 Anne Koller is a poet, artist and emotional awareness facilitator who believes that diving into the spectrum of human emotions is the only way to live free. In her first book of poetry, Free to Feel, she celebrates the intersection between emotions and the creative arts. She draws on a decade of experience at global organizations such as Google and the World Economic Forum combined with expanded disciplines in Kundalini Yoga, meditation, community building and interactive art to craft experiences designed to unleash the power of emotions. She has been featured in Huffington Post, Today Show, ArtPlace America, and YogaCity NYC among other nation-wide media outlets. Anne is the founder of TAPIN, which was birthed in New York and produced over 15 emotion-based art experiences for the public. Anne was raised in inner-city Milwaukee and currently resides in the East Bay in California. More about Anne at: annekoller.com
ABOUT THE PARADE FOR LOVE
Join on May 11th 2019 for the 4th annual Parade for Love.
RSVP: https://paradeforlove2019.eventbrite.com
We DISRUPT WITH JOY by creating a RIPPLE EFFECT OF CHANGE that starts on the sidewalks: encounter hundreds of people, dressed in eye-catching, playful costumes, walking with signs, pets, instruments, and passing out flowers. We take the PATH OF THE HEART TO OPEN THE MIND, with an invitation to discover what it would be like to CHOOSE LOVE in each moment.